It was a cool, sunny Labor Day morning a week ago and a perfect day to go for a ride. A horse ride, that is, at the Carousel Horse Farm in Casco. Caroline Melvin of Lawrence, Massachusetts, and her two cousins, Valentia and Marianna Ingianni of Lynnfield, Mass., eagerly took advantage of the day by cantering on the horse trails with three gentle horses, Vista, Cricket and Mango. The children's parents also joined in on the hour long trail ride led by experienced guide, Stephanie Cross.
For those who love horses and riding them through wooded trails and open fields, an individual can rent a horse and go on a guided trail ride or bring their own horses for exploration and exercise through the 12 acres and various trails at Carousel Horse Farm in Casco.
Established in December of 1993, the Carousel Horse Farm is the result of Tiffany Payton's vision. Payton, who is the owner and proprietor, stated, "It was always my dream to own a horse farm from a very young age."
After receiving her degree in equine business administration from the University of Louisville in 1992,
Payton returned to Maine to make her dream a reality by purchasing the farm at 69 Leach Hill Road in Casco where the present horse farm is still located. The farm has direct access to 5,000 acres of recreational land owned by Hancock Lumber and The Nature Conservancy called Jugtown Forest.
"It's been a fun and meandering process" stated Payton, referring to how things have changed in regards to stables and horse farms since she began operating Carousel Horse Farm. Payton pointed out that many stables, once offering a variety of services, began to discontinue the many amenities due to various challenges that include increased insurance premiums. As a result, the Carousel Horse Farm is the only stable and farm in the Southern Maine area offering a unique set of services not offered by many stables. These services include: Year-long guided trail rides that include three beautiful ride choices. Reservations are required for a ride any time of the year. Presently, as the fall foliage is beginning to make its way into view, one can reserve picturesque fall horse rides from September to November.
As fall glides into winter, specialty Winter Wonderland and sleigh rides are available during the winter months. The sleigh rides must remain on the farm and are available Monday through Friday, including a Friday date night tours. As the website states, "this sleigh looks just like Santa's, cruising along the snowy trails in style." Because of the beautiful plush seats on the sleigh, rides will be postponed if it is raining.
Carriage and wagon rides are offered any time of the year and can be reserved for weddings, anniversaries and other special occasions. The carriage and wagon can be rented on the farm or transported to the celebration location and other public events.
Pony Parties are available to celebrate the special birthday child as well as beach rides at Popham and Pine Point Beaches from Mid-October to the end of March. The website states that the beach rides are beginning to fill quickly.
Carousel Horse Farm also offers a frequent rider program for local riders who enjoy riding more regularly. Payton explained, "An individual can purchase this program at a 50 percent discount off the regular prices by purchasing a group of rides at one time. They never expire and can be used on any ride here at the farm."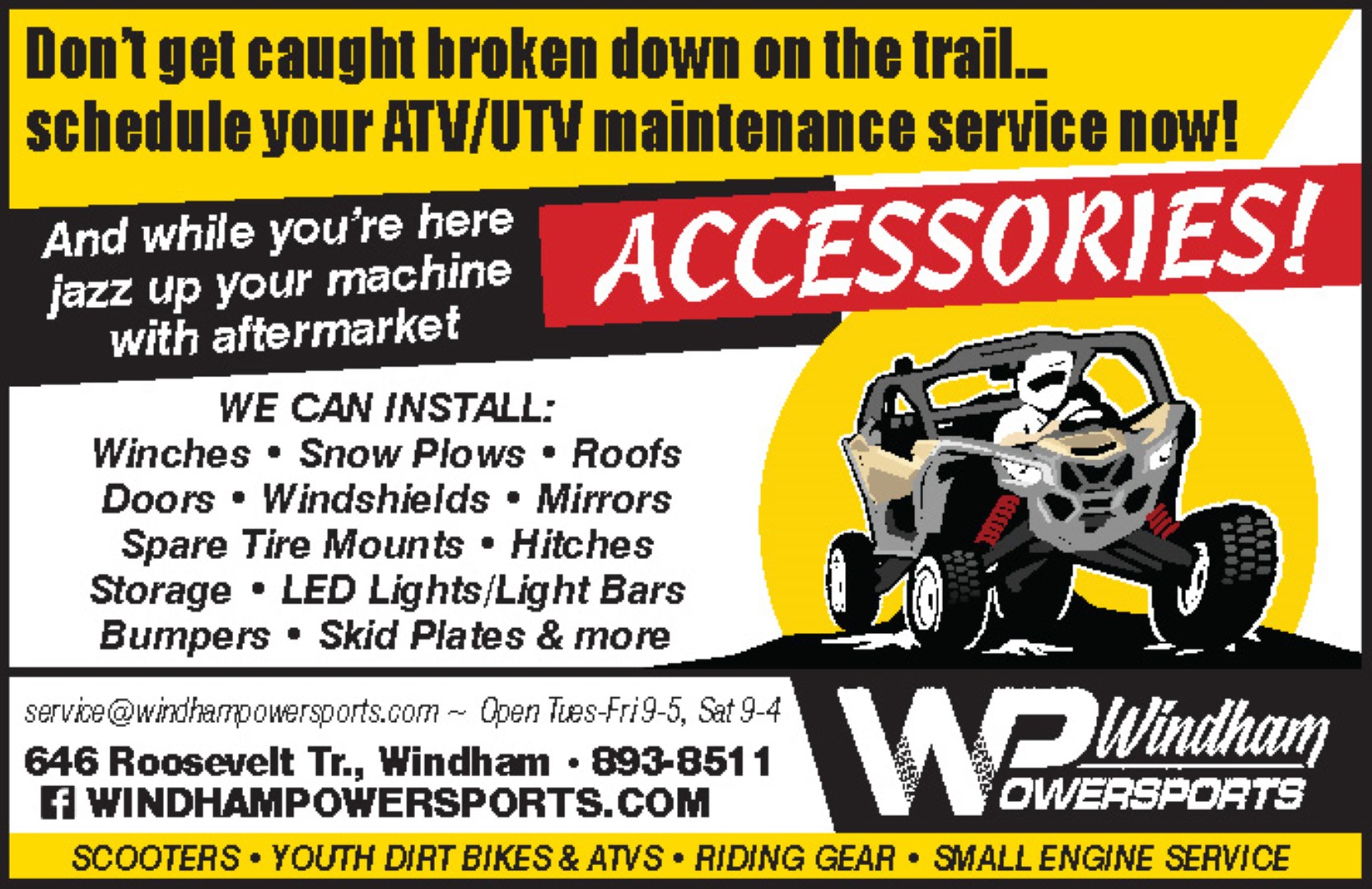 For those who have their own horses and want to use the trails to explore and exercise their steeds, call to make reservations. "Those who bring their own horses cannot add on to our scheduled guided rides. But they can hire a guide to go out with them as their own group and people in their group can hire our horses and a guide to go with the group who brought their own," Payton stated. She also requested that "current coggins and rabies as well as regular yearly shots must have been completed. Horses should have been dewormed not sooner than a week before traveling and no longer than 3 months."
The services at the Carousel Horse Farm do not end with horses. For those who wish to enjoy a picnic on one of the longer rides, locally sourced foods and sandwiches are available at the Road Apple Café. For a full menu, visit http://roadapplecafe.com/.
As for the Labor Day riders, Caroline, Valencia, Marianna and their parents - they all agreed their trail ride was delightful with cantering slowly through the open scenic fields being among their favorite part of the adventure.
"We loved the whole experience. Our guide was professional and courteous and we can't wait to return and do it again," said Caroline's mother, Carrie-Ann Chagnon.
For further information, additional services available and to make a reservation, call the Carousel Horse Farm at 207-627-4471 or visit the website at www.chfmaine.com/