Calvin Bartz slams the ball into the outfield
Minors Little League Teams (ages 7-11) - Windham Powersports and Refuge Church took to the field for their championship game on Saturday, June 16th played at Ciccarone Field at Lowell Farm in Windham.
Windham Powersports started strong, scoring five runs in the first inning. C.J. McDonald #8 got a double. Dominic Cataldi #6, Jacob Leavitt #3, Ellias Jaquari #2 and Ronin Rotaru #4 all got base hits.
In the top of the second, McDonald rips an in-the-park home run adding two runs to the scoreboard, 7-0. Calvin Bartz #7 smashes a triple adding another run. Score now: 8-0, Windham Powersports.
Windham Powersports continued in the top of the third with Jaquari, Rotaru, Cataldi and Collin Lombard #12, all getting hits. The inning closed with the score 13-0. Windham Powersports added a final run in the top of the fourth to end the game with a 14-0 score. Windham Powersports had strong defense and excellent teamwork.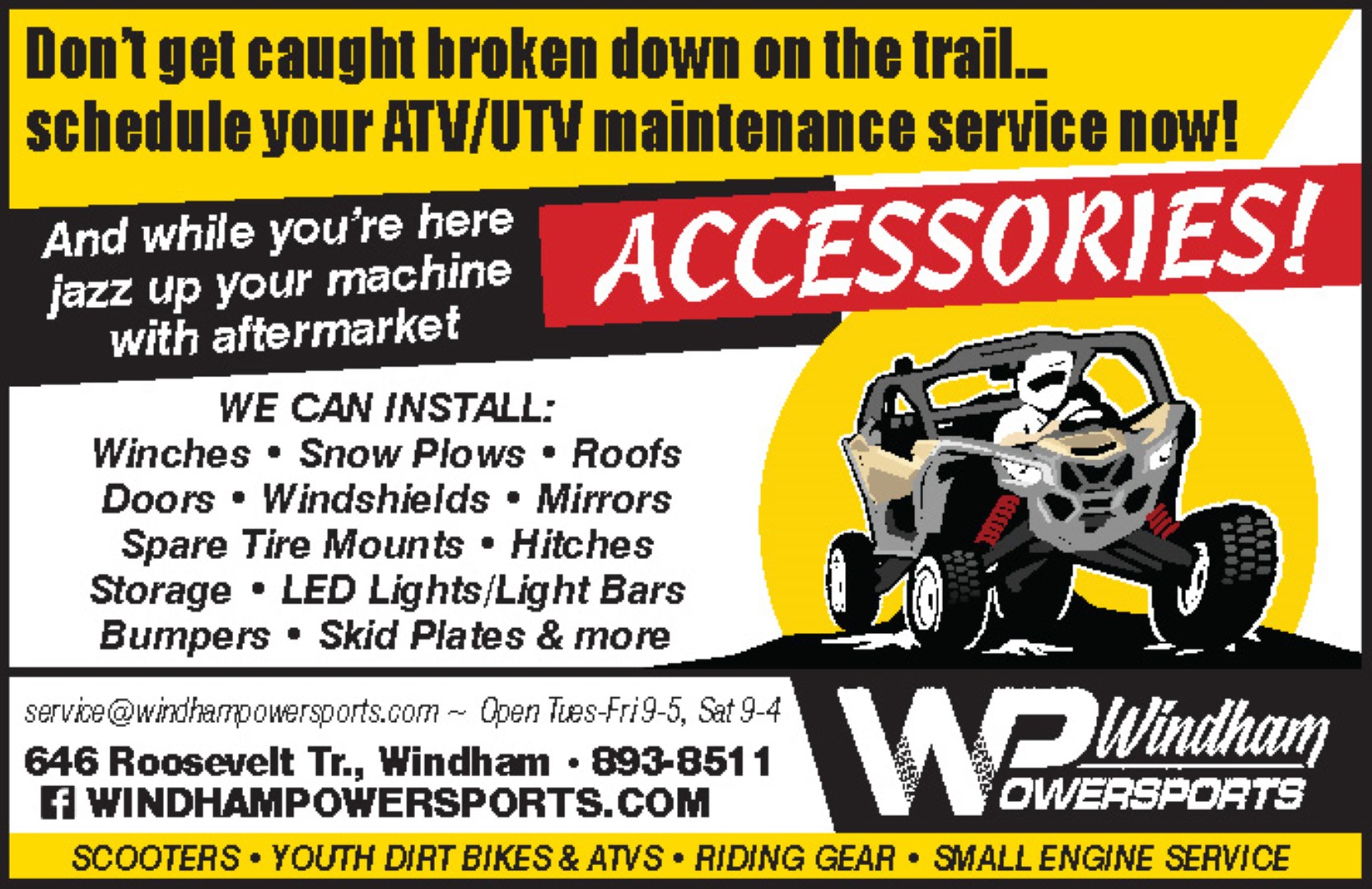 Refuge Church battled hard as Evan Chojnowski #15 gets on first base and advances a runner to second base in the bottom of the second inning. They had good defense, making plays to first and working hard as a team to get the ball from the infield or outfield to where it needed to be. Great sportsmanship from these guys, too!
"I am so pleased with how well these boys have advanced in their game, skills, sportsmanship and team spirit. It's been a great, great season," said Coach Chris McDonald.
Congrats to both teams on an excellent season and the hard work it took to get to the championship game level. We here at The Windham Eagle are proud of all of you!