Morgan Proulx
Both JV and varsity set out to play their first game of the season on Tuesday, September 4
th
against Scarborough.
Windham started with strong communication. The Eagles were doing well returning serves and volleys. Scarborough had jumped to an early lead, but Windham was working hard to turn that around. In the end, Scarborough took set one: 25-7.
Rebecca Huff
Windham showed Scarborough they weren't giving up. The Eagles had powerful return volleys. They were also setting the ball up nicely for one another which resulted in a better, smarter played game. Although Windham played a better game, Scarborough wins 25-9.
Technically, Scarborough won this match 2-0. A third game was played in which Windham really showed what they were made of.
Windham kept Scarborough from pulling far ahead; they had excellent teamwork and communication. At one point, Windham was down 13-7 and after some good servers, Windham came back to tie the game at 13. They then jumped to a 15-14 lead, then the game at 16. Windham shows Scarborough they're a solid opponent, taking the third game 18-16.
"First game of the season there's always some nerves...I feel they came out and had a pretty good showing," remarked coach India Ross.
VARSITY – two set matches to 25 points and a third set to 15 points
Windham started strong, with excellent communication, returning the ball quickly. Scarborough jumps to an early lead, but Windham is not far behind; Giving it 100% kept Windham and Scarborough neck and neck. The score was tied at 22. Windham wasn't backing down, but Scarborough was slowly creeping toward 25. After an excellent effort by Windham, Scarborough wins 25-22.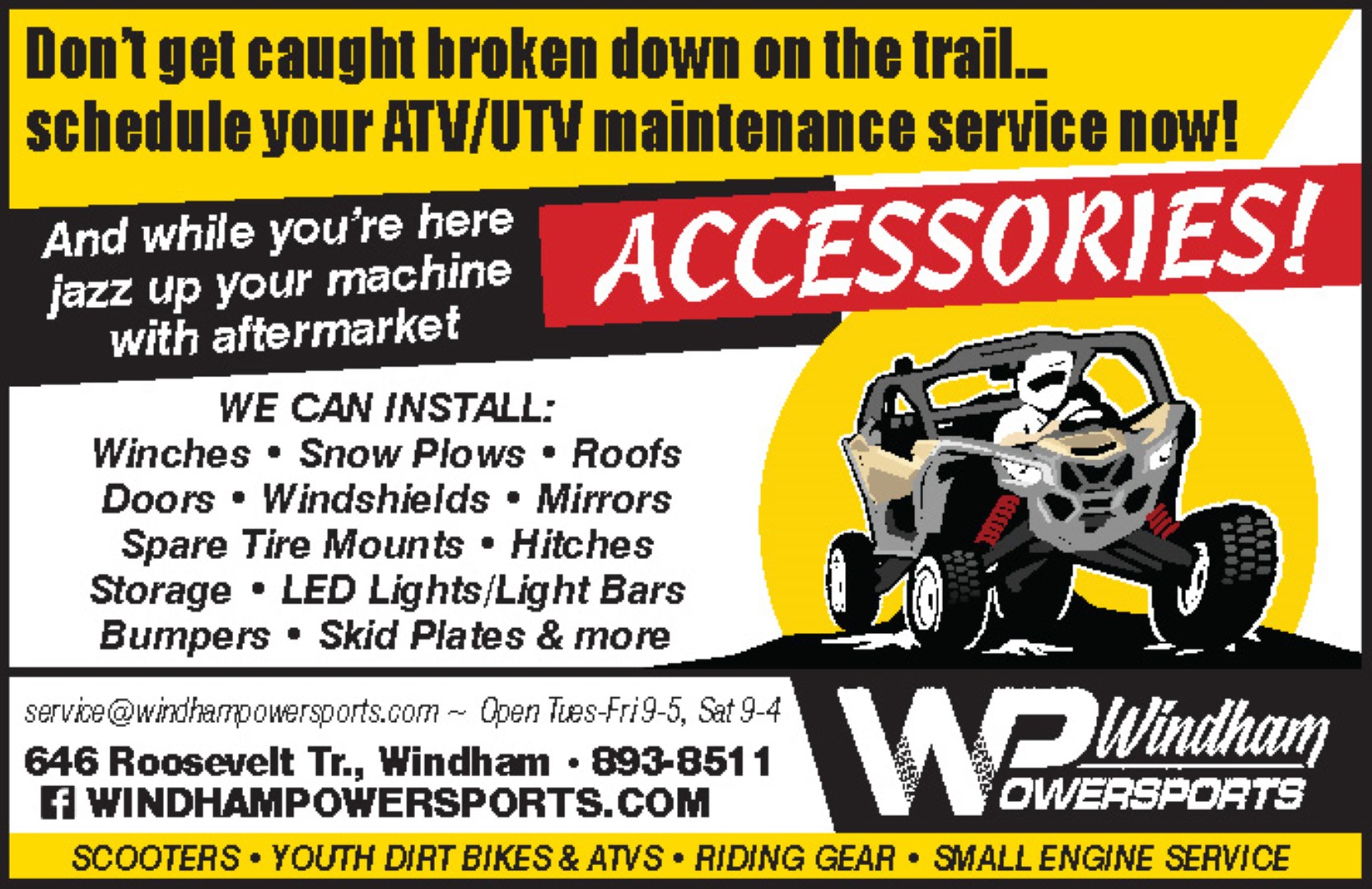 Windham started this set with great teamwork, enabling them to get an early 9-7 lead. The Eagles had good hustle both in volleying and going after the ball. Windham had several blocks, stopping the ball from coming over to their side of the court. Windham pulled ahead 18-12, then kept up their momentum closing in on Scarborough, 22-17. Windham wins 25-18.
Windham didn't slow down and commanded the scoreboard early. These two teams were very evenly matched. The Eagles were on fire; playing hard, giving it everything they had. Windham was capitalizing on Scarborough's weaknesses. Scarborough was not far behind; the score 23-19, Windham. Then, the Eagles are one point from winning. Scarborough sends the ball into the stands, Windham wins 25-20.
Windham continued putting on the pressure. They were neck and neck most of the set. Scarborough got a bit of a lead, but Windham was not far behind. Scarborough wins 25-20.
Windham did not get discouraged. They continued to show they were more than a worthy opponent. Windham pulled ahead 10-7 and was 5 points away from winning the set. Scarborough ties the set at 14. After a great effort by Windham, Scarborough pulled ahead to win the set 16-14 and the match 3-2.
"The girls know we can compete with these top teams," observed Coach Chris Cloutier. "We should be a contending team this year; a good start to the season and a pretty good season ahead of us."