Addison Caiazzo
By Matt Pascarella
This series started with twelve teams and Windham was one of the final two. In this double elimination tournament, the 9- and 10-year-old softball all-stars had lost one game. On Tuesday, July 9 in a tied game against South Portland, in the bottom of the ninth inning, Windham was able to hold off South Portland to win 5-4.
The Lady Eagles beat Westbrook 7-2 in the seventh inning to force a winner-take-all game for the championship. Windham played Westbrook at the South Portland Little League field on Monday, July 15th.
The first inning the teams were evenly matched to start, with strong defense on Windham's part. The Lady Eagles had quick hands and made smart plays to nab runners at first base. They were scoreless after one inning. Then scoreless after two innings.
In the bottom of the third, Westbrook managed to score a run, and Windham ended that inning with multiple Westbrook runners on base.
In the top of the fourth, Sarah Smyth, #16, got a triple and then Addison Caiazzo, #15, got a base hit; Smyth scored. Caiazzo stole her way to third and scored on a passed ball. 2-1, Windham.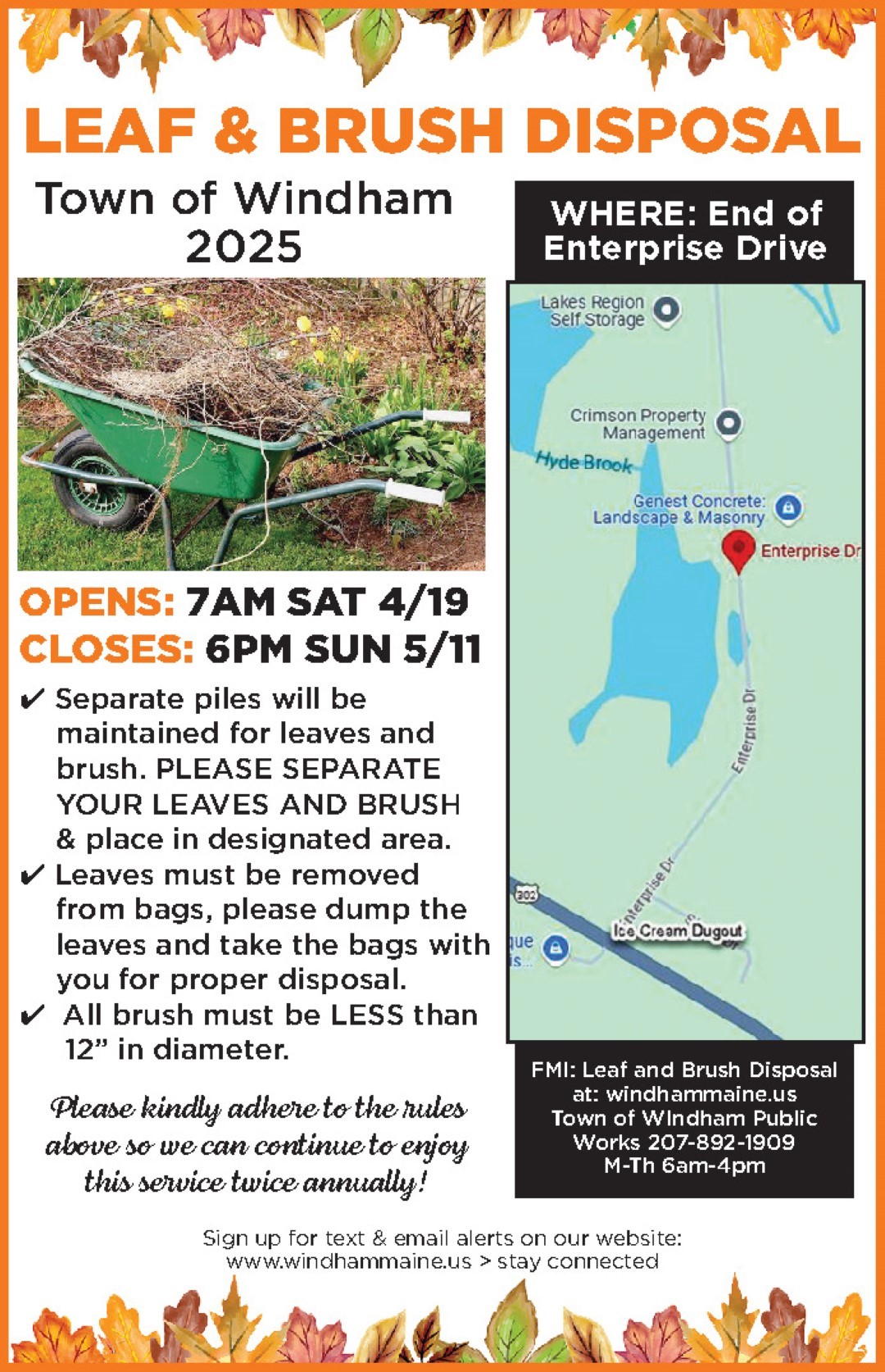 Westbrook scored several runs in the bottom of the fourth and took a 6-2 lead.
The girls left it all on the field but weren't able to catch Westbrook.
"The kids were fantastic," replied coach Nick Caiazzo. "Throwing all kinds of different concepts at them this season. There was a lot of stuff that might have been uncomfortable for them, but they did not second guess or hesitate. They always did what the coaches asked and I'm proud of them.
They're a good group of kids. They are resilient kids; they try hard and that's all that matters."
Congratulations to Addison Caiazzo, Evelyn Anderson, Kiley Card, Cami Casserly, Ashley Cloutier, Liliana Gallagher, Lacie Higgins, Eliana Kostopolous, Neve Ledbetter, Kaylee Napolitano, Lucy Rich and Sarah Smyth on a fantastic all-star season.
The whole town is very proud and look forward to seeing you play in the future!