The Windham Middle School is looking forward to the upcoming football season as they welcome new head coach Rick Forbush. Rick is not a stranger to coaching Windham youth, or football for that matter. He has been coaching football in Windham for the past 10 years as assistant coach. This year will mark his 11th year.
Rick, along with his wife and family, has lived in Windham since 2003. His two oldest children are students at the University of Maine at Orono and his youngest child is a sophomore at Windham High School.
What makes Rick's coaching abilities exceptional? There are many reasons and his philosophy on coaching the Windham youth is at the top of the list. Rick said of his perspective, "Middle school sports are important to allow kids to become more well-rounded as they grow through the great game of football. They learn accountability on and off the field, leadership, and how to be part of a collective goal in the ultimate team sport. There is no individual success here. They are part of achieving a team goal."
Rick stated that he had a few goals as the new head coach that include teaching the players the game of football and instilling the "techniques and skills that promote health, safe play, and put kids in line to perform to the best of their ability." Rick also mentioned that the ultimate team goal is to represent the great community of Windham and Windham football through sportsmanship. Sportsmanship, Rick explained, includes the ability to act with class and have "100 percent unwavering respect for parents, teachers, coaches, teammates, officials and opponents every Sunday this fall."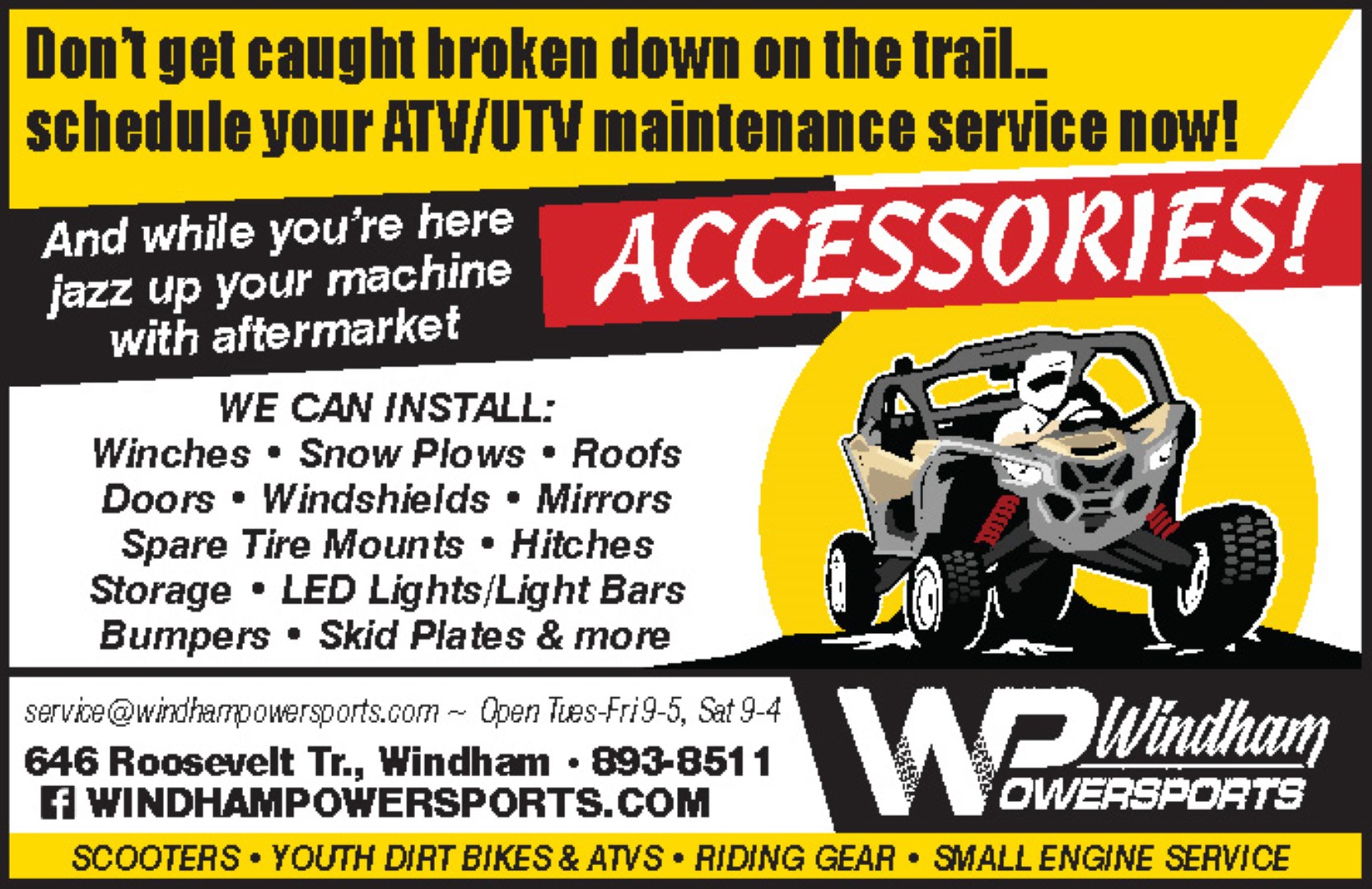 The team is looking for talented, young, males or females, who will be entering into the seventh or eighth grade this fall and loves football, encourage them to participate in this year's middle school football team.
There is so much more to joining the Windham Middle School Football Team than the increased skills a young person will obtain. Their experience will teach the individual how to become a contributing and respectful member to their community and society as a whole. Additionally, if an individual decides that college is in their future, football scholarship possibilities will help pay for that future education.
There will be a player/parent informational meeting on Sunday, July 31st at 6:30 p.m. on Field 9. Football practice will begin on August 1st with the first game occurring on Sunday, August 28th. It will be a home game. Support the youth in Windham community and let them know you care about their successes, growth, and passions. Cheer them on this fall by attending a game or two. For more information about upcoming sporting events, check on the Windham Middle School website
www.windham.k12.me.us/wsd_middle/
Photo was taken by Karen Leavitt.