I
t was a night for fun and basketball on Friday, March 3 when student athletes from Windham, Westbrook and Gorham played against former Patriots players at Gorham High School to benefit the Windham/Westbrook/Gorham Triad.
Re-established in 2005, the Triad is a cooperative partnership between businesses, law enforcement
and senior citizens. Their mission is to protect and enhance the lives of senior citizens through various programs, like the Yellow Dot Program which is a program that helps save lives of senior drivers during a car accident. The Triad also provides events for senior citizens like pancake breakfasts and field trips.
This was a game less about competition and more about fun. At the half, the score was 43-35, Patriots. During half-time the All-Stars and Patriots signed autographs. The All-Stars were keeping in good pace with the Patriots when at the buzzer Windham senior, Nate Watson, sank a three pointer to make the final score 74-85, Patriots.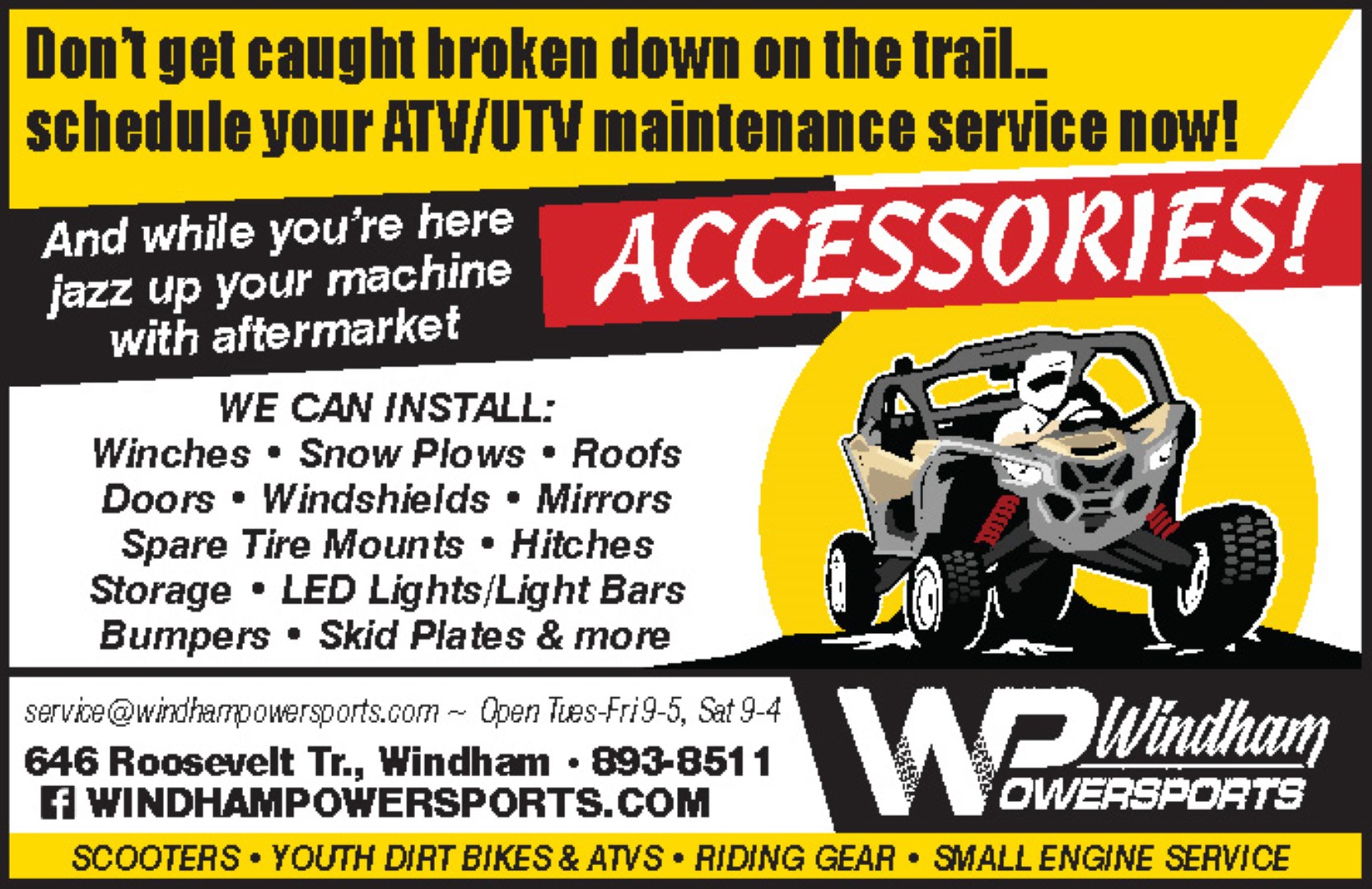 Windham senior, Narazi Henderson enjoyed playing in the game. "It was just a really fun experience," Henderson stated. "It was fun to get to play with other kids you always played against. It was cool to play against Patriots players; it was a cool charity event."
Windham juniors Tara Flanders and Meghan Hoffses had fun, too. "It was exciting to get to do something different with the boys' team and to be able to play with people from different towns -we normally play in regular season games. It was fun."
"It was amazing to get to play with these kids . . . an awesome thing," said Vernon Crawford, who played with the Patriots from 1997-1999. "We like to play with them as much as they like to play with us. Just happy and grateful to be part of their day. I had a great time."
"The fundraising goal of the Gorham/Windham/Westbrook Triad was $10,000 and as of Friday, March 16th," stated Sargent Ted Hatch of the Gorham Police Department. That goal has been met.
All the money raised goes to five community organizations serving, but not exclusive to Gorham, Windham and Westbrook.
Volunteers in Police Service Program - based in, but not exclusive to Gorham, this program provides support for agencies interested in developing/enhancing a volunteer program and for citizens who wish to volunteer their time with a law enforcement agency.
Kid's Backpack Program - Based in Gorham and gives kids access to nutritious snacks and food during and after school.
Kids Cop Program - Run in, but not exclusive to Gorham, this program provides children with a week of summer camp for families who may not be able to afford it otherwise.
Triad Program - A program consisting of law enforcement, senior citizens and elder service providers working to reduce victimization of senior citizens and improve their quality of life.
Wreaths Across America - Delivers wreaths to Arlington National Cemetery, and supports the Gold Star families. Each wreath is made in Maine and no grave goes without a wreath.
While many of these programs may be based in Gorham, there are no limits to any community in Cumberland County who may require one of these services.