Emma Yale
By Matt Pascarella
The JV and varsity girls' lacrosse teams travelled to Fitzpatrick Stadium in Portland, to take on Portland, for their first games of the season on Monday, April 22.
The Lady Eagles had tough defense right from the start blocking Portland's shots on goal. Windham was pressuring with high intensity; working to be first to the ball and succeeding. Natalie Lynch, #34 ,scored shortly into the first half. As the rain started to come down harder and harder, Windham's offense was just getting started. The Lady Eagles had great teamwork, moving the ball around nicely with strong communication.
Early in the second half, Amelia Mortero, #39, gets one by the goalie. Then Isabelle Babb, #30, puts the ball in the net twice. Sidney McCusker, #20, scores next. After that, to say Windham was aggressive is an understatement. One Lady Eagle after another was putting the ball between the posts. Windham was literally unstoppable as they were first to the ball and Portland only scored once more during the game. Windham didn't let the slick conditions slow them down.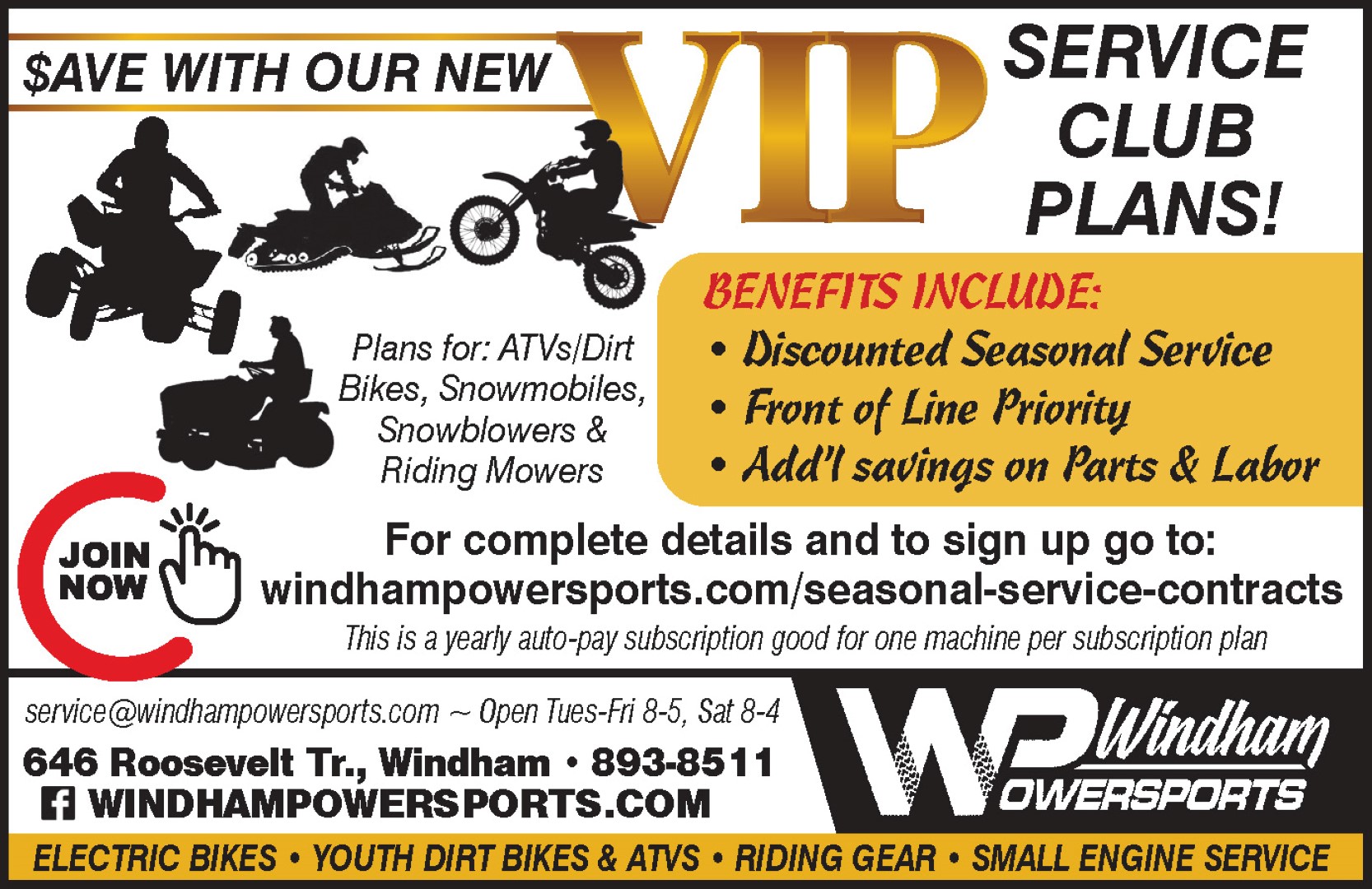 "Everybody spreading the ball around...communicating with each other and being unselfish [contributed to this win]," observed coach Rusty Babb.
Windham was aggressive from the start; pressuring with solid offense and defense. They weren't slowing down, being first to the ball. Emma Baker, #12, scored. Then Emma Yale, #24, scored three times in the first half, followed by Riley Beem, #1, who scored back-to-back.
Within the first five minutes of the second half, Carissa O'Connell, #23, puts one in. Yale then scores three more times, giving Windham a commanding lead. The Lady Eagles didn't let up their intensity as a steady rain started up again. Belle Skvorak ,#10, gets one by the goalie. Portland was slowly gaining and had scored several times towards the end of the game. Windham was able to keep Portland at Bay and took this game 11-6.
"Our patience was key," began Coach Matt Perkins. "We'll just keep getting better. Our work ethic is great, and these kids are wicked coachable and really got each other's back."