Carissa O'Connell
By Matt Pascarella
As the rain poured down, barely letting up for either game, the varsity girls' lacrosse team took on South Portland and the varsity boys' lacrosse team hit the field against Gorham on Tuesday, May 28; both games at Saint Joseph's College in Standish.
It was senior night and they were called out to the field where they accepted a special gift from Coach Perkins which they later presented to their parents. The gift was in recognition and dedication for both players and parents over the athlete's high school sports career.
The Lady Eagles wasted no time in pressuring and being first to the ball. Belle Skvorak, #10, scored almost immediately in the first half. After Skvorak's goal, the flood gates opened; there was hardly any stopping Windham from jumping to a huge lead early on. The Lady Eagles had exceptional offense and defense. Carissa O'Connell, #23, scored. They were aggressive and kept adding to the scoreboard; one after another after another. Windham prevented South Portland from scoring many goals in the first half.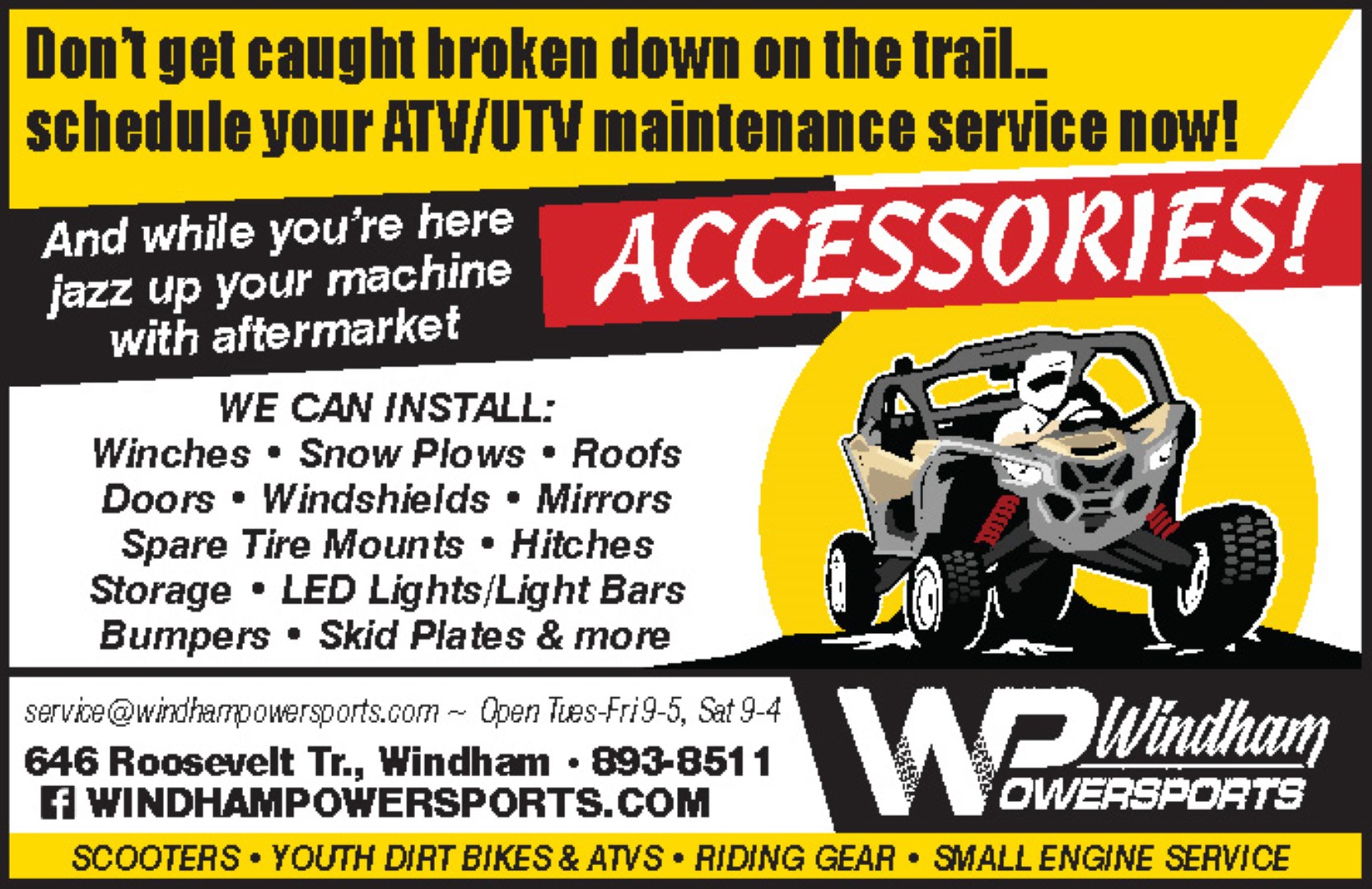 The Lady Eagles didn't slow down or let up. Despite the downpour happening all around them, Windham made it look like it barely phased them. Their intensity never wavered. Skvorak and Riley Beem, #1, scored early on in the second half. Windham truly was unstoppable; letting only three goals in and scoring goal after goal after goal against South Portland. They pressured the entire game and at the buzzer, Windham had their eleventh consecutive win.
Top scorers: Beem, Skvorak and Emma Yale, #24.
"I'm really proud of them," remarked coach Matt Perkins. "[We've got] a lot of talent and a lot of team attitude; they play hard for each other. Playing in this mess, they're tough and they kept going...showed some true grit."
The boys didn't waste any time either with Tyler Woolston, #7, and Tommy Lekouski, #2, scoring back to back in the first quarter. Windham was aggressive with solid offense and defense. The Eagles pressured and got things going early on and kept them going throughout the first half. Woolston scored multiple times, along with Travis Brown, #19, who had several goals throughout the game. While Windham was scoring goal after goal, Gorham wasn't far behind.
Travis Brown
Gorham was making a comeback slowly climbing closer to catch up with the Eagles. Windham kept a semi comfortable lead until 4:30 was left on the clock – Gorham had tied the game at 15. Brown scored one more goal and the Eagles lead by one with 1:26 remaining. During a crucial play in which Gorham had possession, the lights on the field went out. Boom. Dark. After some time, the clock was reset with 3.2 seconds remaining, Gorham possession. Once the lights finally came back on and the game continued, the Eagles held off Gorham to win 16-15.
Top scorers: Woolston, Brown, Lekouski
"Our guys stay composed. Gorham was doing well. Our guys stay focused and we kind of play with this mantra all season, 'we're down by three;' you got to play smart, you got to play fast, but play calculated and I think our kids did that tonight, especially in the end," observed coach Pete Small.