Ryan Sargent
By Matt Pascarella
The boys' varsity baseball team played Deering Monday, May 13 at Windham.
The Eagles started strong right away. Bryce Afthim, #22, was on the mound and in the top of the first brought three batters to the plate and sent three batters away, with back-to-back strikeouts and a pop fly to second base.
Windham really stepped it up in the bottom of the first. After Bryce and Brady Afthim, #2, both walk, Ryan Sargent, #20, walked making the bases loaded. Bryce stole home on a wild pitch, 1 to 0. Brady stole third and Sargent stole second. Caleb McCartney, #26, walked and bases were loaded again. After a balk, a pitcher pretending to pitch when he had no intention of so, Brady took home. Sargent advanced to third and McCartney took second. Garrett Peeples, #21, grounded out to second and Sargent scored. McCartney took third. A line drive by Tyler Thornton, #12, brought in McCartney, 4 to 0 - Windham.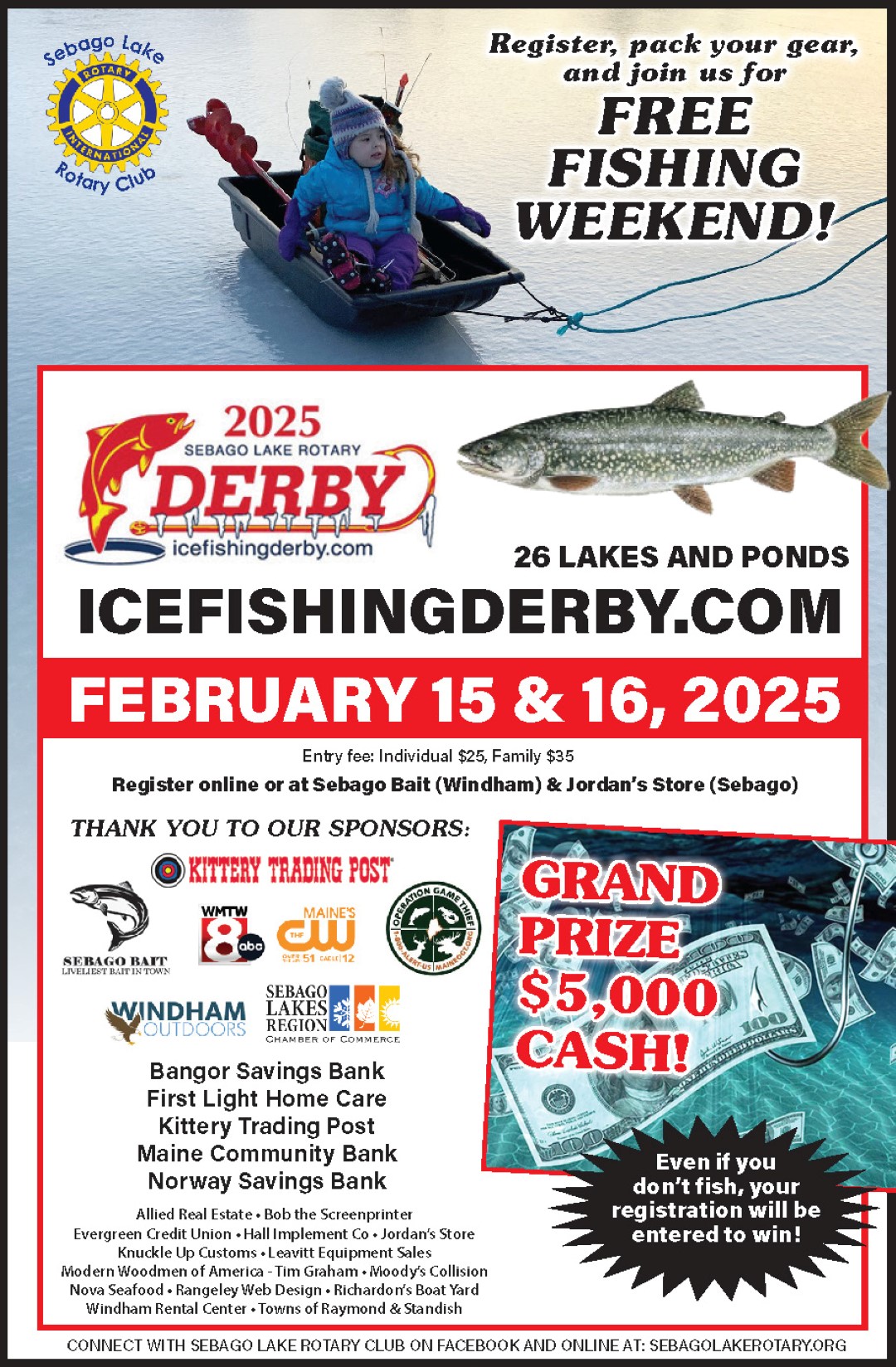 Bryce brought three batters up in the second and sent three away. Windham had a lot of chatter and cheering as they worked to add runs to the scoreboard and prevented Deering from doing the same.
Jump to the bottom of the fourth, where after William Brooks, #10, got a base hit and quickly stole second. Bryce popped out to right field and Brooks tagged up to advance to third. After a wild pitch, Brooks took home, making the score 5 to 0 -Windham.
Multiple innings featured three Deering batters coming to the plate and going right back to the dugout.
In the top of the seventh, Deering's last chance to turn the game around, they were able to get one run before the Eagles ended the game.
"They just kept the pressure on," remarked coach Cody Dube. "Bryce had a quick tempo, which was nice, throwing a lot of strikes; just attacking. Nobody let up today. [Windham] kept the pressure on and [Deering] couldn't do much with it."