Meghan Harmon
By Matt Pascarella
After winning the quarterfinal game against South Portland, the Lady Eagles travel1ed to Falmouth, to take on the Yachtsmen, on Wednesday, October 30
th
.
To say there was high energy during these sets is an understatement. So much energy, that the gym sounded like one big roar.
Windham came out strong and got the first point. They were on fire, soon it was 4-0, Lady Eagles.
Windham was aggressive with great volleys and returns. They set and spiked the ball well and took a lead, but then the game was tied at eight. The set was close and intense. When Falmouth hit hard, Windham hit harder. The game was soon tied at 19. Windham's momentum didn't stop. Windham had match point. A spike from the Lady Eagles gave them win #1: 25-20.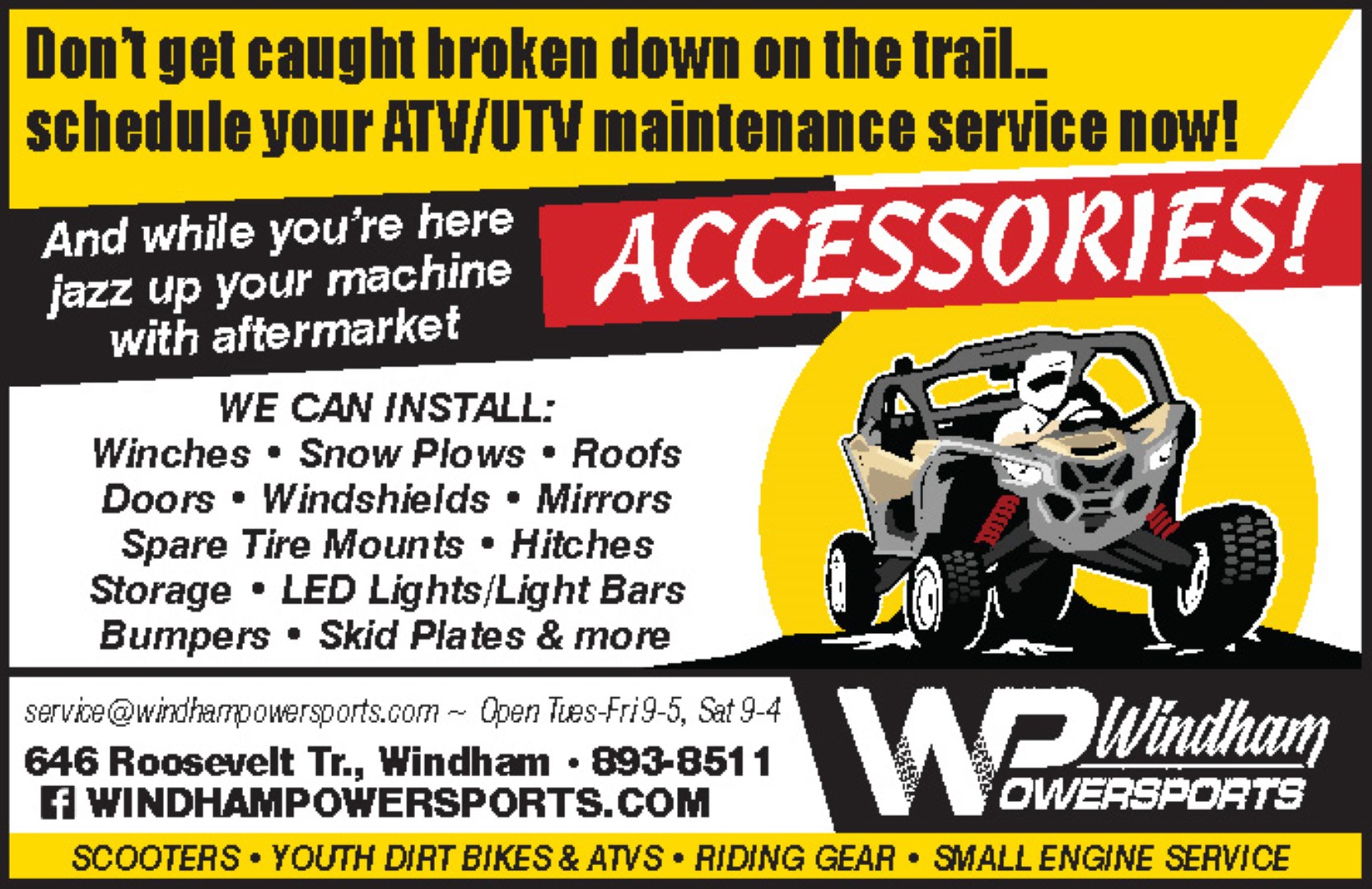 Windham's intensity never faltered. Falmouth took an early lead in set #2, but the Lady Eagles were still in it. Windham battled, with tough defense; Falmouth spiked the ball hard and Windham returned the ball to catch their opponent off guard. The Lady Eagles did their best, but fell in set #2, 25-8.
Set #3 started with Windham scoring first. They were aggressive and took an early lead. Falmouth pulled ahead, but the Lady Eagles were not far behind. Windham spiked the ball well and had excellent teamwork with exceptional volleys. Falmouth took this set 25-14.
Set #4 began with both team's neck and neck, but Falmouth pulled ahead. The Lady Eagles blocked multiple shots and began to make a comeback. Windham's aggressive playing style never slowed down. The Lady Eagles gained momentum, but Falmouth won set #4. 25-14
"Our drive and motivation in the past few games have just been more than anything we've seen in a long time," stated Team Captain and Senior Megan Fleck. "I think we did good. The first set showed how we could play and the next two we got hesitant with ourselves, the last one we really picked it back up at the end."
"We came out on fire; after our quarterfinal match," said coach Chris Cloutier. "The girls felt like they deserved to be here, and they certainly did. They pushed all season, we worked pretty hard...overall the girls did a great job. [Falmouth has] some good players who can hit the ball pretty hard, but we were ready for it...it was good to have that happen."