Fifth-grader, Leandra Woodman
By Matt Pascarella
The fifth and sixth grade girls basketball travel teams played games against Greely and Saco on Sunday, December 1st at Westbrook High School.
The girls started strong and jumped to an 8-0 lead in the first half. They passed the ball well and went after and got rebound and turnover opportunities. The Lady Eagles maintained the lead and went hard after the ball, capitalizing on any missteps by Greely.
Windham grabbed rebounds at the start of the second half. They continued to go after the ball with 110% effort. Windham had excellent shooting from the foul line and continued sinking baskets and adding points to the scoreboard. They took every opportunity to get the ball and the final score reflected their efforts.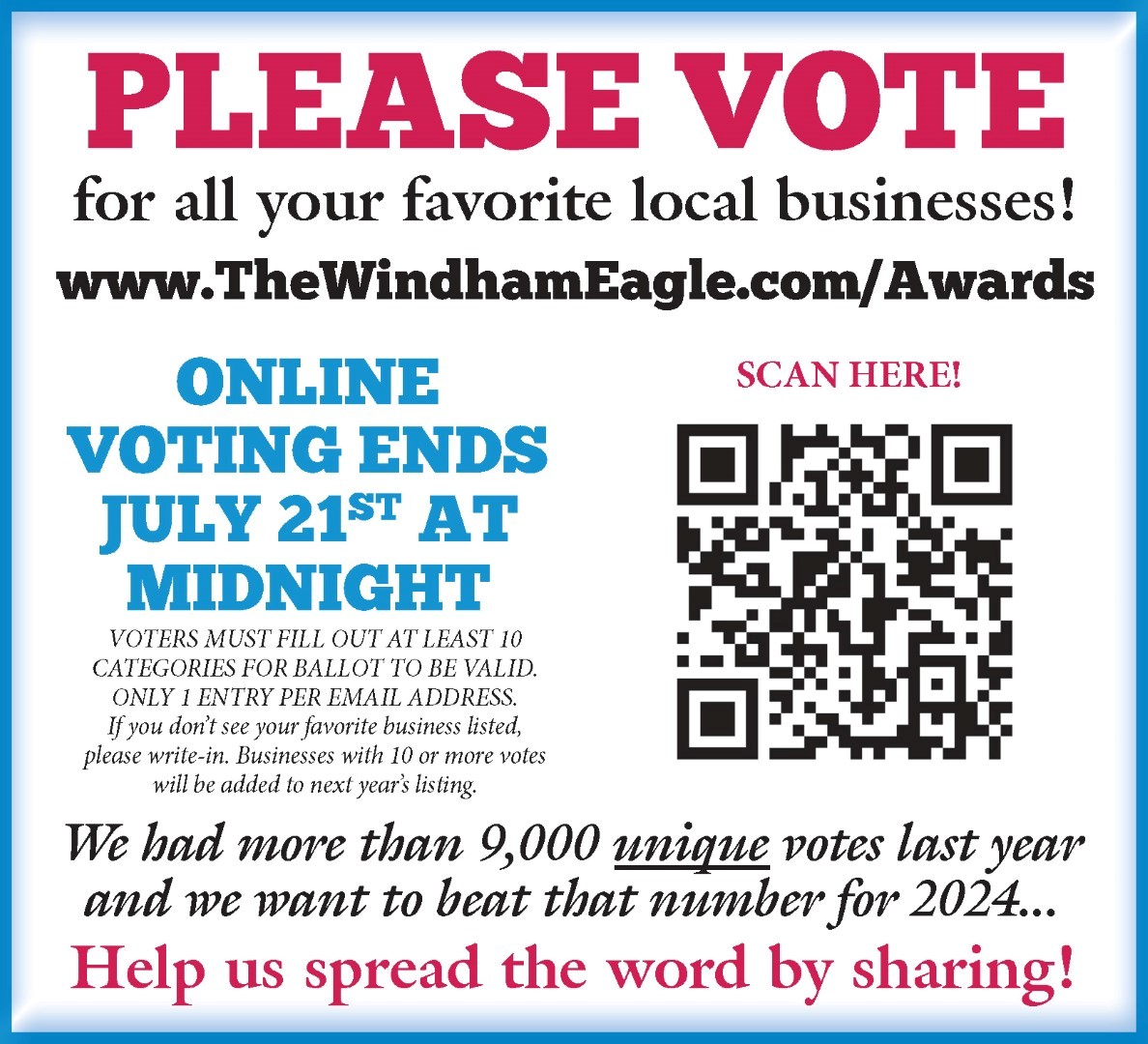 "Their overall intensity contributed to the win," stated Coach Ben Delewski. "They played as a team, going for every rebound – that's what we practiced...being good teammates; we're starting to come together."
The game was a close one from the start. The Lady Eagles moved the ball nicely and maintained a lead for most of the first half. Windham worked to be first to the ball and got rebounds and turnovers.
Windham wasted no time going after the ball and quickly took the lead, though Saco was not far behind. The Lady Eagles pressured with high intensity. With two minutes left, Windham had a three-point lead. The game was tied at 31 with 19.8 seconds left. Windham battled hard, but Saco was able to take this one, 33-31.
"That was just a great basketball game for these girls, they worked hard," commented Coach Ray Fox. "At the end, our shot, we had, didn't fall...it was a good ball game."