Cole Washinton
By Matt Pascarella
The JV Windham/Westbrook/Bonny Eagle Trail Blazers hockey team hit the ice against Maranacook/Winthrop/Madison/Spruce Mountain/Lawrence at the Casco Bay Ice Arena in Falmouth on Friday, December 27th.
Within 40 seconds of the puck hitting the ice, Aiden Hartwell, #15, scored. The Trail Blazers went hard after the puck and pressured right out of the gate. Shortly after their opponent tied the game, Keegan Watts, #20, fired the puck passed the goalie. The Trail Blazers rushed to be first to the puck, and in the first period kept the puck away from their goal. Hartwell scored again before the end of the period.
After one period: 3-1, Trail Blazers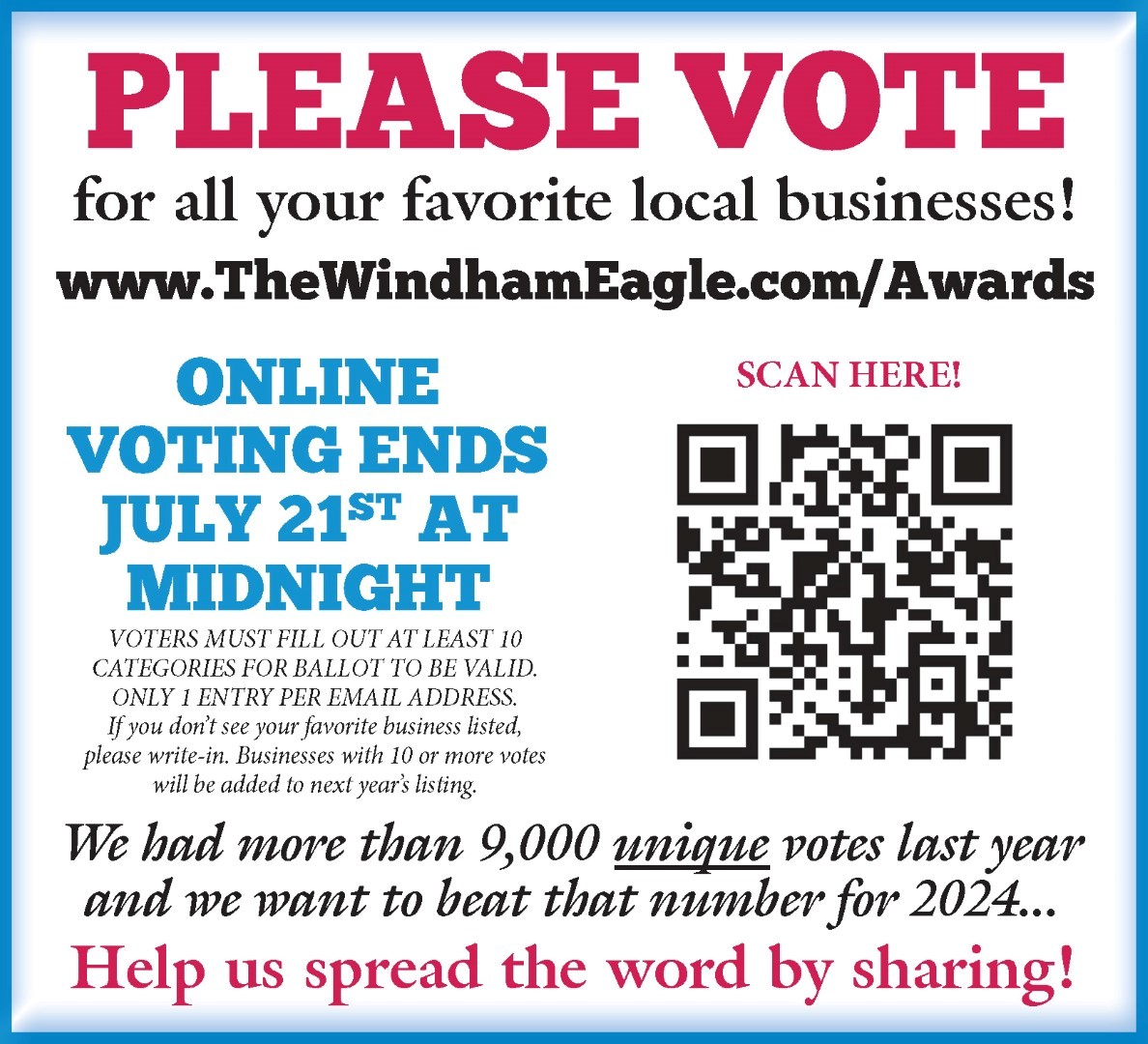 Intensity remained high for the following period as the Trail Blazers continued to take shots at their opponent's goal. Trail Blazers had strong offense and defense and pressured throughout the period. Jack Foley, #5, shot one in the net; seconds later, Hartwell found the back of the net again.
After two periods: 5-2, Trail Blazers
Nothing was going to get in the way of the Trail Blazers getting this win. They continued to pressure from the start of the period and kept up solid defense and offense. The Trail Blazers continued taking multiple shots on goal. Watts fired another one between the posts. A short time later, Cole Washburn, #6, got around the goalie and flipped the puck into the net. The Trail Blazer defense kept their opponent from any last minute opportunities to score.
Final: 7-2, Trail Blazers
"I always tell [the team] to make positive hockey plays, outskate them, outwork them, outhustle them and don't get caught up in the big hits," stated coach Bobby Fothergill. "While we're at the JV level, our execution needs to be better; we're all here to learn and grow. They were making the right plays, the right decisions and they outhustled them."