Fred Wilcox, Windham High School varsity softball coach,
has been named 'Coach of the Year' by the Windham Booster Club.
PHOTO BY MATT PASCARELLA
By Matt Pascarella
Athletes and coaches have been doing their best to get the most out of these challenging few months. Everyone has been working hard. The Windham Booster Club recognized varsity softball coach Fred Wilcox during the spring athletic award ceremony as their 'Coach of the Year.'
Wilcox had been assistant coach for two years alongside Travis Demmons, but became head coach in 2018. Prior to being an assistant coach, he was the Windham Middle School softball coach.
He was nominated by his assistant coach Raquel Gerry.
In her submission, she wrote, "
He is teaching the players to be resilient, continue to demonstrate sportsmanship, and for the girls to find the positives even in these trying and difficult times."
Wilcox said he was humbled by the award.
"
When I heard the season was canceled, my first thought was what the impact would be on the players," said Wilcox. "It was hard to say what their reaction would be. I thought about the seniors as I knew they'd be missing out on a season that's supposed to be very special to them."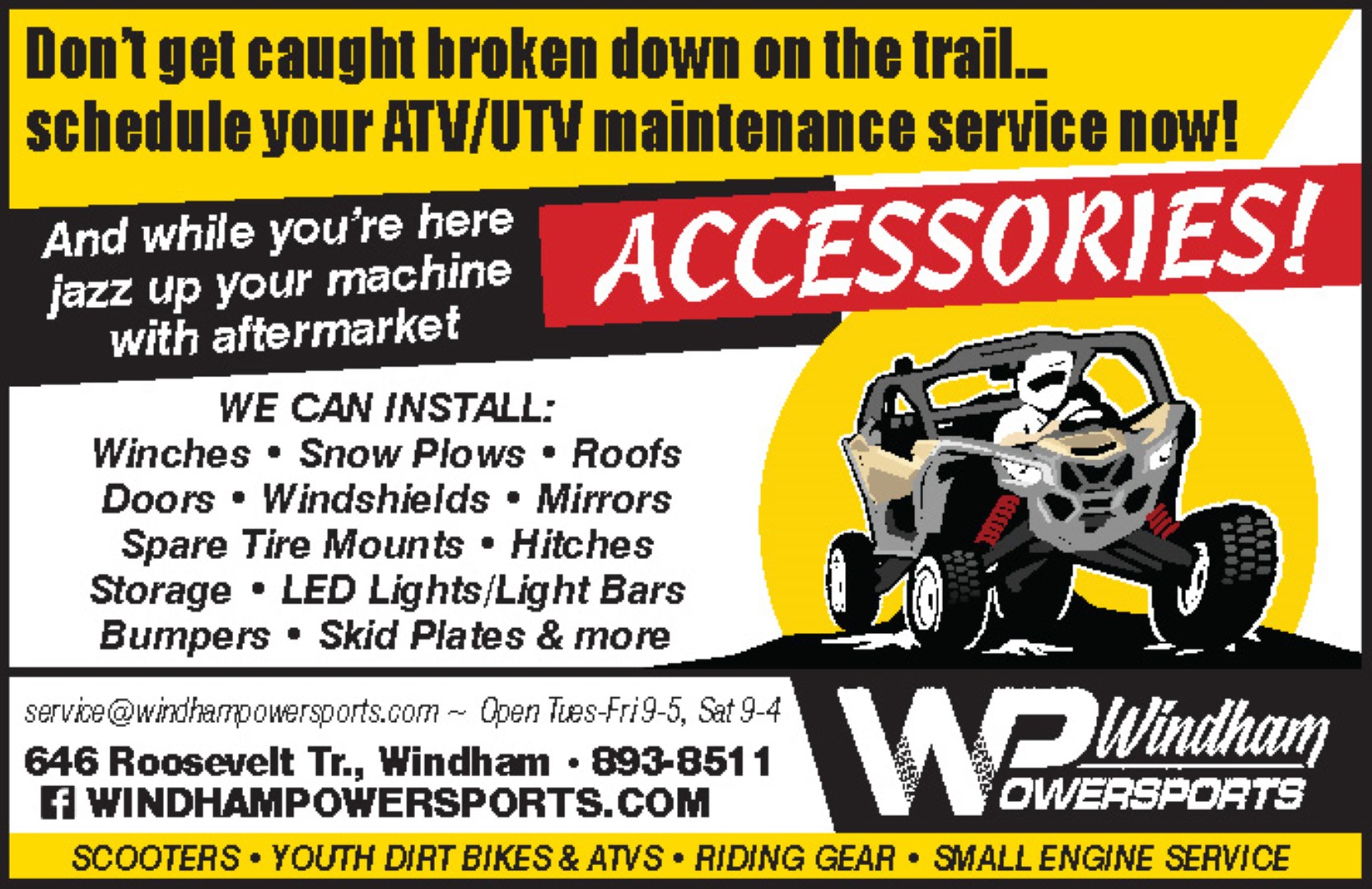 This hit close to home as his daughter, Chloe, was on the team and recently graduated.
"
Coach Wilcox's creativity in seeking outlets for development, his positivity in the face of unprecedented adversity, and his continued sportsmanship even though games were not played embody characteristics of the Coach of the Year," said former varsity softball coach Demmons.
Aside from virtual workouts, Wilcox began highlighting seniors in a daily Facebook post. It was important for Wilcox to let members of the community learn about them before they graduated.
"
I wanted each player to know that even though we are going through these uncharted waters, we can still stay positive, life is not over," he said. "There's still so much to look forward to whether it's going off to college, trade school, military or any other route they decide to take."
And Wilcox wanted to let the underclassmen know they are still here for them. There will be another season and they are ready to get to work.
He purchased lawn signs for his seniors as a way for their neighbors and others to recognize these young ladies. The signs were a reminder, that given the circumstances, they are still part of the program they worked hard to make successful.
Wilcox says there are many great and deserving coaches within this district.
He is lucky enough to be around a lot of great coaches and players and has learned from probably the best coach he's known, Demmons. His coaching staff of Raquel Gerry, EJ Regan and Darcie Finn has the kids' best interests in mind and he said he couldn't have done it without them.
"It feels great to be recognized. Like every other coach, we put countless hours on and off the field. We don't do it for the recognition but for the love of the game and the joy of watching these young players compete and find something in themselves they never thought they had."
He wants to thank his seniors for their hard work, dedication and memories. Also, for being fantastic role models. They have made the softball program very proud. He'll miss them very much and encourages them to visit anytime.
Wilcox's goal for next season is to get back to normal as best they can. They are ready to adjust to anything that comes their way.
Provided it can be done safely, Wilcox plans to coach summer softball.
**Windham Boosters accept nominations year-round, but typically promotes the 'Coach of the Year' submissions each spring.
<