Windham Rental pitcher Bri Duarte throws a strike during a
Windham Little League softball game.
PHOTO BY MATT PASCARELLA
By Matt Pascarella
Edge Academy v. House Team #2
It was hot. Really hot, but on the Manchester softball field on Sunday, July 19 it was not too hot for Edge Academy and House Team #2 to face off.
A house team is made up of players from outside Windham. Edge Academy wasted no time getting on base and took this game 9-7.
On the first pitch Nola Bryant smashed a triple and then scored. Kaylee Napolitano and Addison Caiazzo both singled. Yani Kostopoulos
hit a triple and scored. Edge Academy led 3-0 after one inning.
"There was a lot of communication, we were aggressive and knew the next play" said Caiazzo.
Defensively, Edge Academy stopped several scoring opportunities for their opponent when runners were thrown out on second and third in the bottom of the first. And a run was prevented when a runner was thrown out at home in the fourth.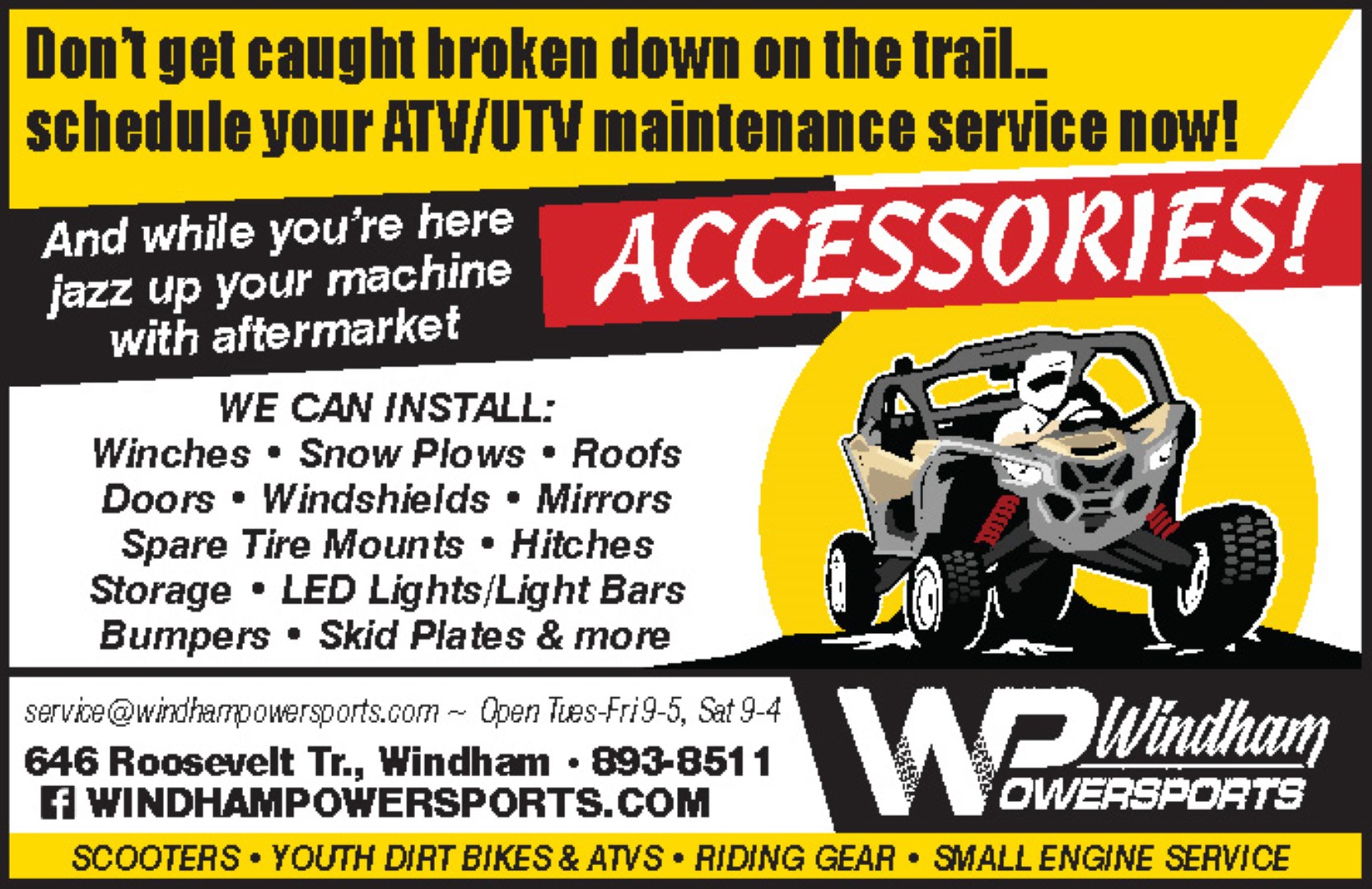 Edge Academy really showed their hitting power in the fifth inning. They trailed by one. Kaylee
Napolitano bunted and made it home; Caiazzo doubled and crossed the plate. Kostopoulos hit a double deep into the outfield and brought another run in.
"We had a lot of team effort, even though it's hot; no one was just watching," said Bryant.
Windham Rental v. House Team #1
The continued heat didn't stop the hits from coming, as Windham Rental took the field against House Team #1 at Manchester following the previous game. Windham Rental had the bats swinging and finished with a 13-6 win.
"We communicated more and tried new things that might work in the future like Bri pitching or Nola at shortstop," said Addison Leger.
After House Team #1 took a 2-0 lead in the first, Windham Rental answered when Nola Bryant got on base. Addison Caiazzo and Bri Duarte walked. Each of them rounded the bases and scored. Although the score was close in spots, Windham Rental kept their eyes on the ball and the runs kept coming in.
"The girls just seem to have fun while being competitive at the same time and I think that leads to them being successful," said coach Shayne Bryant, who helped coach both games.
House Team #1 tied the game in the second, but Windham Rental kept pulling away. In the third, Oriah Doucette was hit by the pitch and
Lilly Gallagher
walked, Kaylee Napolitano got on base after a dropped third strike and Doucette,
Gallagher
and Napolitano all made it home; 9-4 Windham Rental won.
When Bri Duarte was pitching in the fourth, she and catcher Neve Ledbetter made a great play when they picked a runner off at home.
In the fourth, Bryant walked and scored and Ledbetter did the same.<