Catcher Evelyn Anderson tags a Standish runner
on their way to home plate in the top of the first
inning at the Windham Little League softball
majors division game at Windham High School
on Oct. 12. Windham played very hard, but
Standish got the 19-10 win in one of Windham's
last games of the Fall Ball season.
PHOTO BY MATT PASCARELLA

By Matt Pascarella
Windham Little League's softball major division team played Standish on Monday, Oct. 12 at Windham High School for one of their last games of the Fall Ball season. Standish got the win 19-10, but not without Windham leaving it all on the field and having a good time doing so.

Catcher Evelyn Anderson stopped a runner at home in the top of the first inning. Standish scored multiple runs early in the game, but that didn't stop Windham from doing the same.
In the top of the second, Evelyn Robinson made a stellar catch – with the sun in her eyes – and everyone else's – that drew congratulations from both teams to Robinson.
In the bottom of the second inning, Windham got the bats swinging. Belle Pinto doubled and later scored. Robinson walked. After Joey Morin walked, Abyena James got a base hit and Robinson crossed home plate. Charlotte Nappi ripped a base hit up the middle of the field and sent the ball into the outfield; Morin scored.
Seventh-grader Belle Pinto, who got on base a lot this game and made it over the plate multiple times, began playing softball for the first time ever 13 months ago. She said a lot was going through her head when she was on base. She was hesitant about the right time to steal. She said both she and her teammates have made improvements over the season.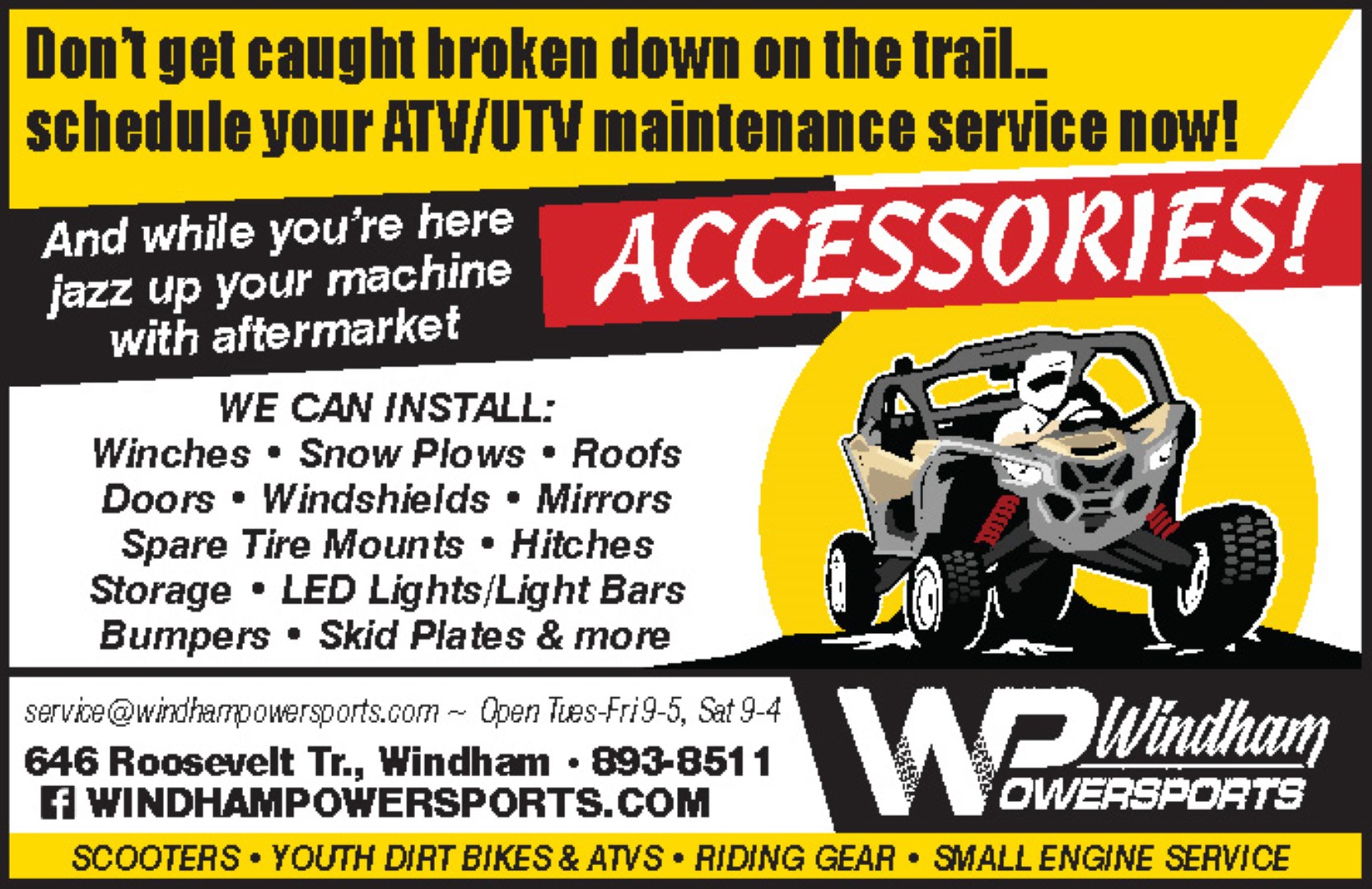 In Windham's fourth inning, they batted in more runs. Nappi got a base hit and later scored on a passed
ball. Yani Kostopoulos and Pinto both got base hits. Kostopoulos scored. After a double from Robinson, Pinto scored.
Over the season, Windham coach Stephen Napolitano has seen rapid individual growth from his team. Fall Ball is about girls getting extra repetitions in a competitive environment.
"Standish is good competition for us. They are a talented group of players with great coaching. Our team is young compared to the other teams, but this fall season has allowed our girls to get extra experience against very good competition," said Napolitano. <