Windham's Wyatt Flibbert soars through the air
during a multi-school indoor track meet at the
University of Southern Maine in January 2020.
All athletic events in Cumberland County are
currently suspended because of an increase in
COVID-19 cases.
PHOTO BY MATT PASCARELLA
By Matt Pascarella
All high school sports in Cumberland County are currently on hold and the winter sports seasons began for Windham High School's indoor track teams on Dec. 7.
Unfortunately, they were only able to get a couple weeks of practice in before an increase of coronavirus cases caused the Maine Department of Education to categorize Cumberland County as yellow which, according to Maine Principal Association's guidelines means athletic activities are unable to take place, limiting in-person interactions between coaches and players.
Both the Windham girls' and boys' indoor track teams have been training virtually with the coaches sending them workouts and instructions over the internet.
The regular season was set to begin on Jan. 11, but now, Cumberland County schools are waiting for the next color code update which takes place on Friday, Jan. 15.
During this period of limbo, the girls' indoor track team coached by Denise Curry has been practicing via Zoom three times a week with the girls running on their own.
The boys indoor track team has been doing virtual workouts via Google Meets and Coach Paula Pock emails weekend workouts for them to do them on their own as well.
Windham senior Tavi Anghel said that he misses the excitement and adrenaline that flowed through the University of Southern Maine's indoor track every Saturday. For Anghel, racing in front of hundreds of spectators gave him a rush and left him feeling satisfied afterward.
"Overall, it is disappointing, especially for our upper classman, but they all have been very positive and understanding about the situation, and we are thankful that we are still able to get together (virtually) and stay in shape," said Pock.
Senior Ryan Abbotoni of Windham said it's hard for him to not be able to compete in his last year of high school.
"I miss going to meets with my friends and trying to improve each week," Abbotoni said.
Windham seniors Dustin Noonan and Ethan Wert said that they miss being able to see their friends and create life-long memories made from weeks of vigorous training and then celebrating their accomplishments afterward.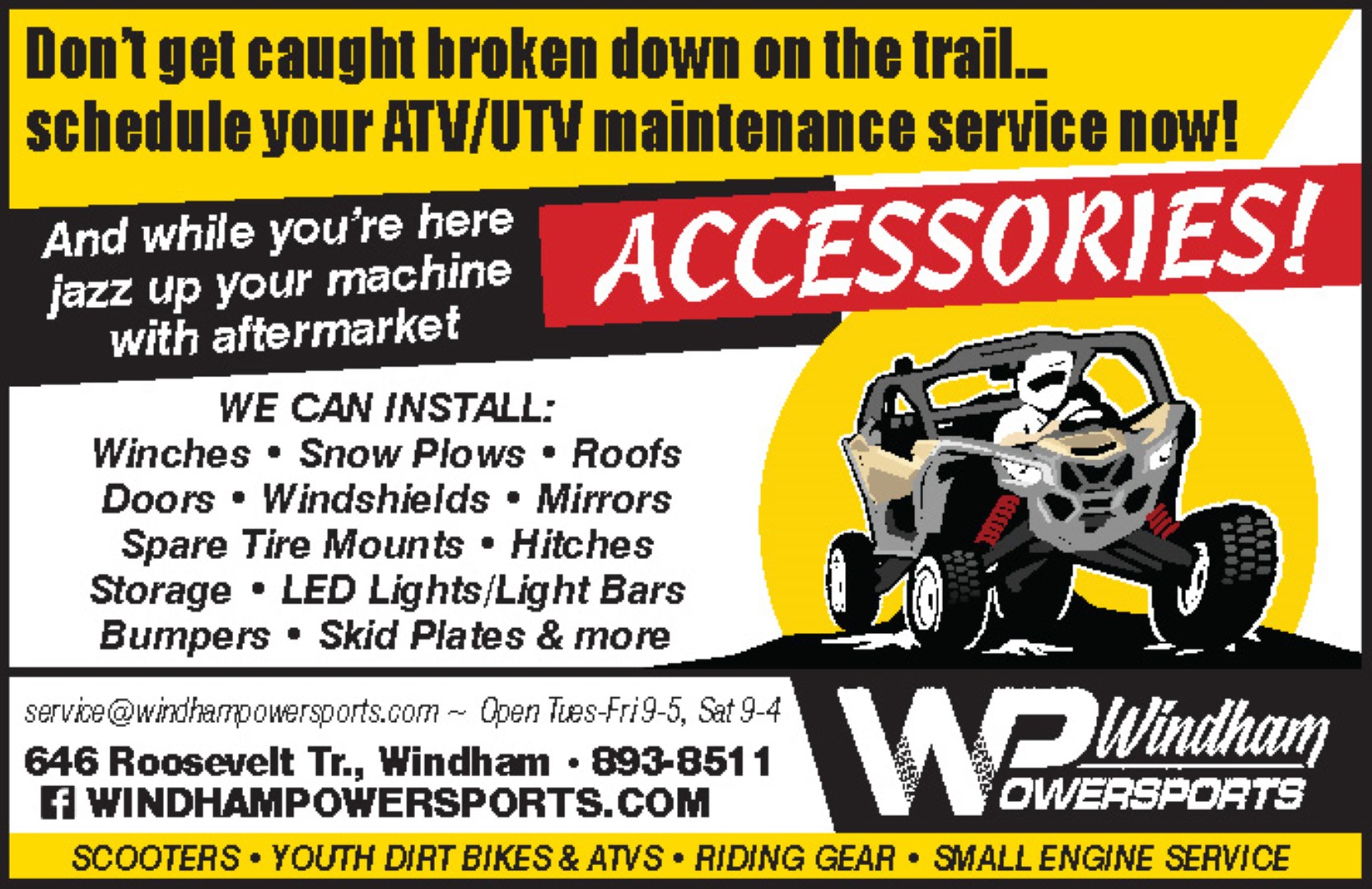 The Maine Department of Education will be coming out on Friday, Jan. 15 with a new color update for
Cumberland County. If Cumberland County returns to a green designation, RSU 14's athletic director Rich Drummond said that the seasons will resume on Tuesday, Jan. 19.
Besides indoor track, other winter sports currently on hold for Windham High School include boys' basketball, girls' basketball, cheerleading, wrestling, swimming, ice hockey and alpine skiing.
When prep athletes are actually allowed to return to practice, masks must be worn at all times and they must successfully clear COVID-19 pre-screening requirements prior to each practice or game.
The state implemented its online risk assessment system for the virus last August. A green designation means that fewer than one COVID-19 case per 100,000 people has been diagnosed in the county.
One to 9 is a yellow designation and between 10 and 24 is an orange designation. A red designation is when 25 or more diagnosed cases per 100,000 has been found in a Maine county.
State officials had originally announced in October that the winter prep sports season would be delayed. Ever since then, the starting date for winter sports activities has continued to be pushed back because of a dramatic spike in cases and deaths across the state. <