By Matt Pascarella
Windham Middle School and Jordan-Small Middle School's winter athletic seasons have been broken into two sections: Winter I which is only basketball and Winter II which is indoor track, swimming, wrestling and alpine skiing. The middle schools aren't playing competitive games but working on conditioning and skills and drills to get ready for future seasons.
Jordan-Small players during a skills and drills practice on
Monday, Feb. 8 at Jordan-Small Middle School in
Raymond. Back row, from left, are Aiden Heath, Blake
Heath, Jake Anderson, Harrison Behnke, Olivia Hamilton
and Corey Brackett. Front row, from left, are Audrey Getchell,
Briella Beers, Jaelynn Howard, Eliana White and Noah
Campbell. Not shown is Evie Behnke.
PHOTO BY JIM BEERS
Both schools have been working hard to provide an athletic experience for their student athletes who were robbed of their seasons due to COVID-19. Regardless of skill level the skills and drills sessions have given players the chance to get back on the court.
Coach Jim Beers runs skills and drills in two groups with the boys and girls at Jordan-Small Middle School, Monday through Thursday. He says both groups are very dedicated to getting better and work hard in order to do so.
Beers said it's not as strict as his normal practices would be, but while it is more relaxed, the groups aim to work for the time they are given.
"He makes practice very fun," said Jordan-Small seventh-grader Corey Brackett about skills and drills with Coach Beers. They've been doing shooting drills along with other skills and Brackett has learned to adjust her shooting style. She had played recreational basketball and was nervous about games and playing on a school team but being able to do skills and drills has given her extra experience and also given her confidence on the court.
"It's good to get those skills and drills down and keep practicing them, especially in times like this because if not, you just lose that sense of focus," said Jordan-Small eighth-grader, Harrison Behnke. For Behnke, being able to get in the gym is a big positive.
At Windham Middle School their skills and drills seasons wrapped up on Thursday, Feb. 11. Seventh and eighth-grade girls coaches Deb Lebel and Lisa Anderson and seventh and eighth-grade boys' coaches Craig Dickson and Adam Manzo have been holding workouts Monday through Thursday since late January. It has been a big success for both groups.
"It's an opportunity for some kids who were unsure if they would play, they could come and play because it's skills and drills," said Windham eighth-grade girls' coach Anderson. Seventh-grade girls' coach Lebel added it allowed some kids who may have never tried out for the team the chance to get the experience of playing for two and a half to three weeks.
The goal is fun agreed both coaches Lebel and Anderson. They said their goals as coaches were to have the kids interact with their peers and move, getting activity. The response has been fantastic. The kids are happy to be here and look forward to coming.
"Being back out and playing the sport is fun to do again." said eighth-grader Hannah Lee.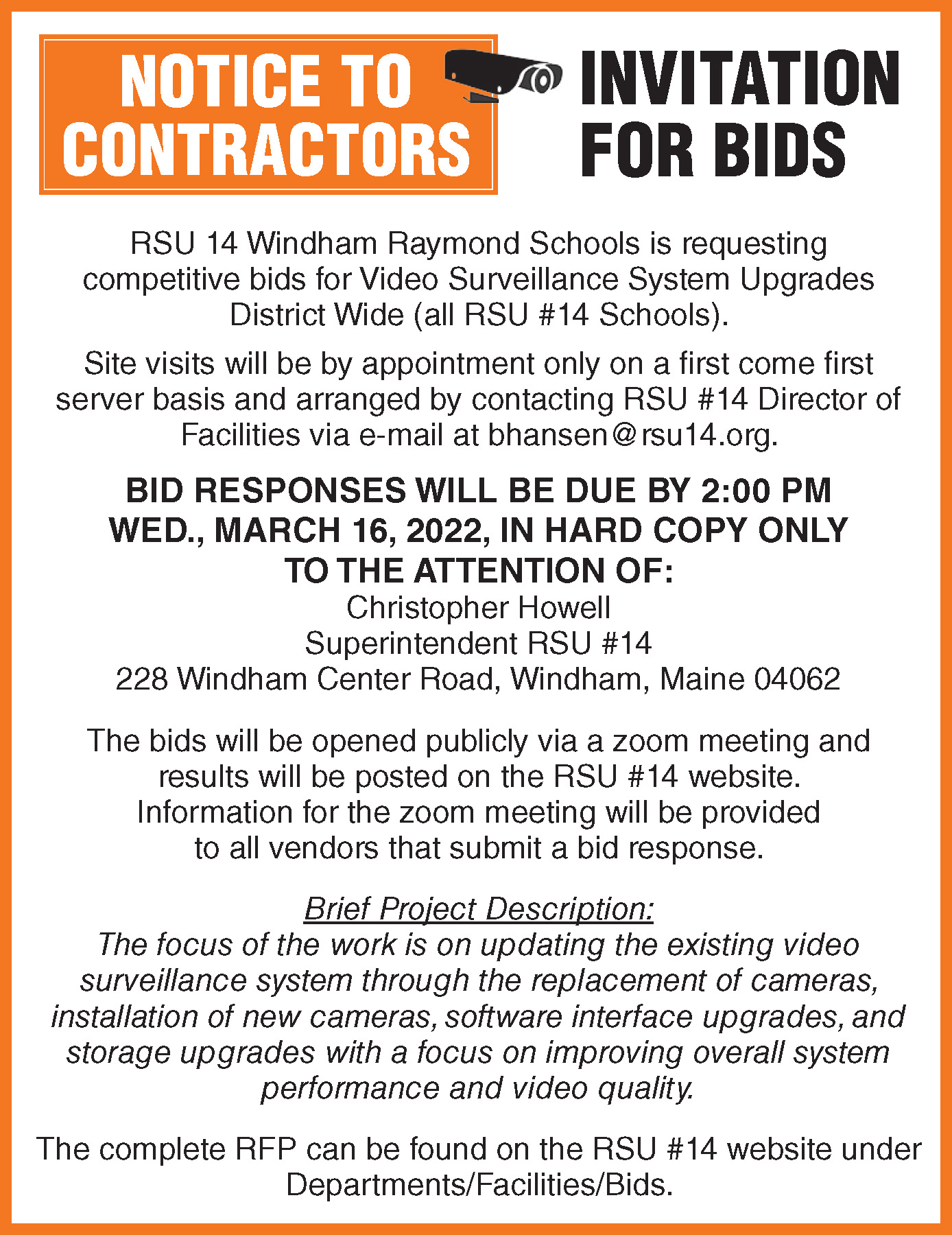 The kids get a lot more one-on-one time they wouldn't necessarily get in the season. It's beneficial because the kids need the opportunity to be here and be kids. The response has been one hundred percent positive.
"We get to hang out with friends and play basketball," said seventh-grader Bianca Otterson. She likes that the opportunity to play is still available.
Seventh-grader Ronan Mace has learned a lot about passing, shooting and teamwork.
Eighth grade boys coach Adam Manzo said his goal as a coach is to give the kids a chance to do something and learn something in the process. Some of the kids haven't done anything sports-related since the start of the pandemic.
Interaction and athletics are important, especially during this time. Coach Beers made a good point when he said whenever there is some return to normalcy, kids put down their devices and get back to face-to-face messages; playing the sports they love together and having fun. The pandemic has definitely opened our eyes to how important doing things together are and how much we miss that. <