Windham junior Sam Flibbert gets some time in the pool
with the rest of Windham High's swimming team on Saturday,
Feb. 20 at Riverton Community Center in Portland.
PHOTO BY MATT PASCARELLA
By Matt Pascarella
Many prep sports teams at Windham High School have had to make adjustments when it came to the winter season. For the swim team, their season started a little later than usual, with a lot of unknowns. They were unable to return to the pool at Saint Joseph's College in Standish because of COVID-19.
Luckily, the team was able to get some pool time two days a week at the Riverton Community Center in Portland. They have also been doing workouts in the gymnasium at Windham High School. They recently had a practice on Saturday, Feb. 20 at Riverton Community Center.
When Coach Peter Small began the season, he discovered from the start the swimmers wanted a return to something that resembled normalcy and most importantly, the team wanted to be together and compete with each other.
Even when they were unable to get together as team, these Windham Eagles were doing the virtual work to prepare for when the physical work could begin. Virtually, they brought in a nutritionist, a certified yoga instructor and even had virtual trivia nights.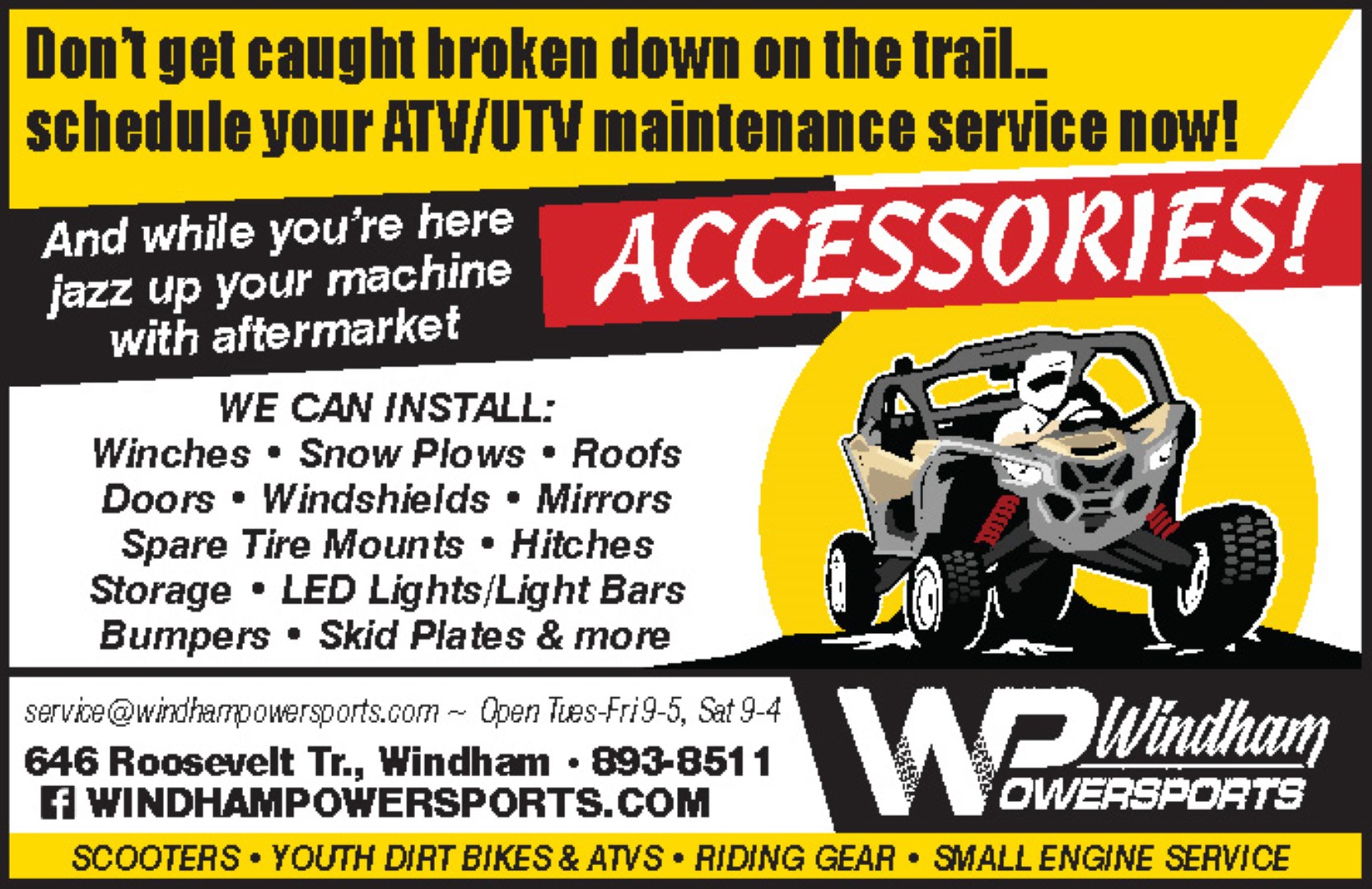 "The idea of being able to come together to work out together, they've stuck with it from the beginning," said Small. Most of their time has been in the gym doing drylands, which are core and strength building exercises. These exercises help get the team ready for the water.
There will be no in-person meets for the season, but Windham will participate in a virtual meet against Thornton Academy on Saturday, March 6. Each team will swim at their different locations and the results will be sent in and scored. Outside of virtual meets, there will be no regional or state championships.
Although there are no in-person meets, the team participated in an inter-squad meet on Saturday, Feb. 13 at Riverton Community Center. The team was split in two and the seniors decided who swam what events. It was run like a normal meet except it was one half of the team against the other. Small said it was awesome; it was the first time they got to race this year.
Senior Tristan Candelmo said it felt amazing to be back in the water. His goals for the season are to try and set some new personal records, but he is just very thankful to be able to get back in the water.
Small and his assistant coaches aim to provide a fun, safe work environment where the team can progress as individuals further down the road.
"It feels really good (to be back in the water) said sophomore Hannah Heanssler. "It feels ... normal again ... the coaches are doing a really good job; I enjoy it." Heanssler said her goal was to cut down on her race times from last year and improve her strokes.
"There's been enormous support by the community to keep us in school and competing safely," said Small. "I think kids are thirsty to be in school and be with each other in safe environments. We're grateful for the support of the school and community to let us do that." <