Windham senior Lydia Budroe soars into the air
to forcefully return a serve from Falmouth during
a varsity volleyball game at Windham High
School on March 10.
PHOTO BY MATT PASCARELLA
By Matt Pascarella
In their first games of the season, the junior varsity and varsity Lady Eagles volleyball teams took on Falmouth at home on Wednesday, March 10 and showed they are worthy competitors.
Despite the JV team suffering a 2-1 defeat and varsity falling, 3-0, Windham proved to the 2019 Class A champions they are a formidable challenge.
Varsity
Windham's varsity played best of five games and the Lady Eagles jumped to an early lead in game one, but soon the game was tied at seven. The game was close for a little while, but Falmouth nabbed a 25-12 win.
Windham came out strong in game two and scored immediately. Senior Lydia Budroe had quite a few forceful spikes that put points on the board for Windham. The Lady Eagles had great teamwork as they slowly gained on Falmouth. Unfortunately, Falmouth pulled away and won 25-14.
Despite Windham's strong volleys and hustle in game three, Falmouth pulled away quickly and couldn't be caught as they won game three 25-13 and the match, 3-0.
"I think they did awesome; coming out of the gate they looked strong," said Windham Coach Chuck Fleck. "We just got a couple things we can hopefully work on and get some consistency, and (next time) I think we'll give (Falmouth) a good run for their money."
Senior and captain Alexis Budroe of Windham said the Lady Eagles kept fighting. Windham stayed with Falmouth for most of the games with just some little mistakes that they need to work on.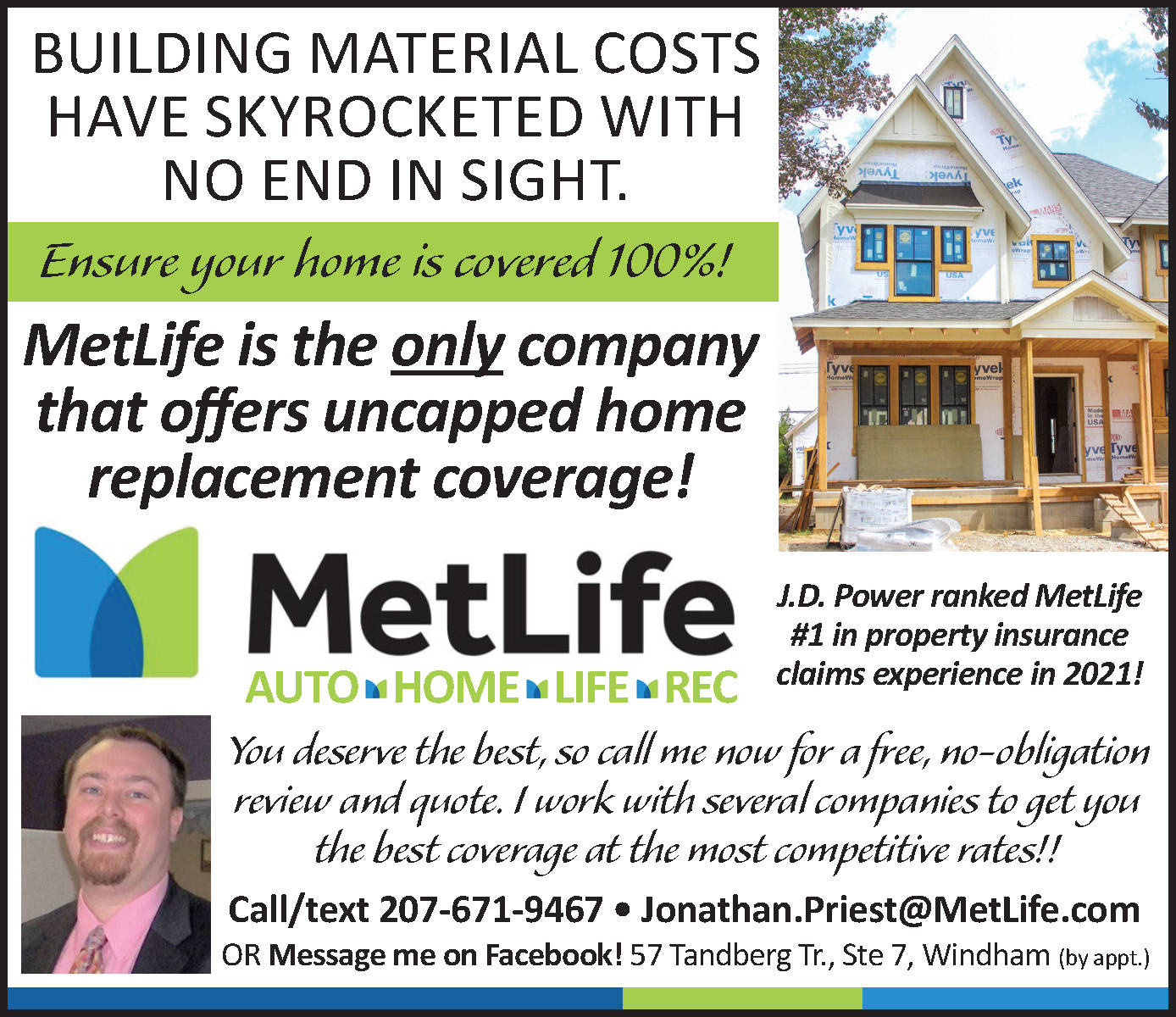 JV

The Windham JV played best of three games with Windham close to Falmouth for the first two matches. In the first game, the Lady Eagles jumped to a 4-2 lead. Then Falmouth tied the game. JV had nice volleys and returned serves well. Windham tied the game at 12. Then tied it at 20, then again at 24. Teams must win by two, and soon the game was tied again at 26. After a stellar effort from the Lady Eagles, Falmouth won, 28-26.

In game two, Windham again had good volleys and came back from behind to be one point away from Falmouth. Soon, the game was tied at 16. Then 21. It was match point and as Windham sent the ball over the net, Falmouth could not return it and Windham won, 25-21.

Game three was played to 15. Falmouth took an early lead and although Windham put in an unwavering effort, Falmouth won 15-6.

"I think it went really well and I'm proud of everyone," said Windham sophomore and JV captain Odessa Files. "We really came together."

C

oach Chuck Fleck said the team had high energy and did great. The first set could have gone either way and he's proud of the players and their supporters. <