Windham High senior Pete Peterson throws heat early in a
preseason prep baseball scrimmage against Sacopee Valley
at home on April 12. Peterson could make it tough for
opposing batters this spring.
PHOTO BY MATT PASCARELLA


By Matt Pascarella
The spring prep season has already opened for most sports, and in about a week, the spring schedule will be in full force.
Here are a few Windham High School players to watch as the season gets underway:
Boys Lacrosse
Coach Peter Small
Alex Yeaton, junior – In a preseason game against Greely, Yeaton was quick on the field and got to the crease where he scored at least once.
Nolan Brennan, senior– Like Yeaton, Brennan is fast on the field and gets it done. Looking forward to what he and Yeaton will be able to do this season.
Boys' lacrosse is at home against Scarborough on April 23.
Girls Lacrosse
Coach Matt Perkins
Sid McCusker, senior – In preseason games, McCusker is fast and energetic with the ball. She scored three times in a recent game against Gorham.
Isabelle Babb, senior– Headed to Johnson and Wales next year for Division III lacrosse, Babb is another player who is quick on the field and moves the ball well.
Girls' lacrosse is at home against Deering on May 4, varsity only.
Softball
Coach Fred Wilcox
Brooke Gerry, sophomore – An incredible pitcher who was instrumental in taking this team to the state semifinal against Biddeford last year; she's only improved more and can take this team even further.
Stella Jarvais, freshman– Jarvais has played on travel teams and has showcased serious skills. She's an excellent addition to this powerhouse team.
Softball is at home against Westbrook on April 30, varsity only.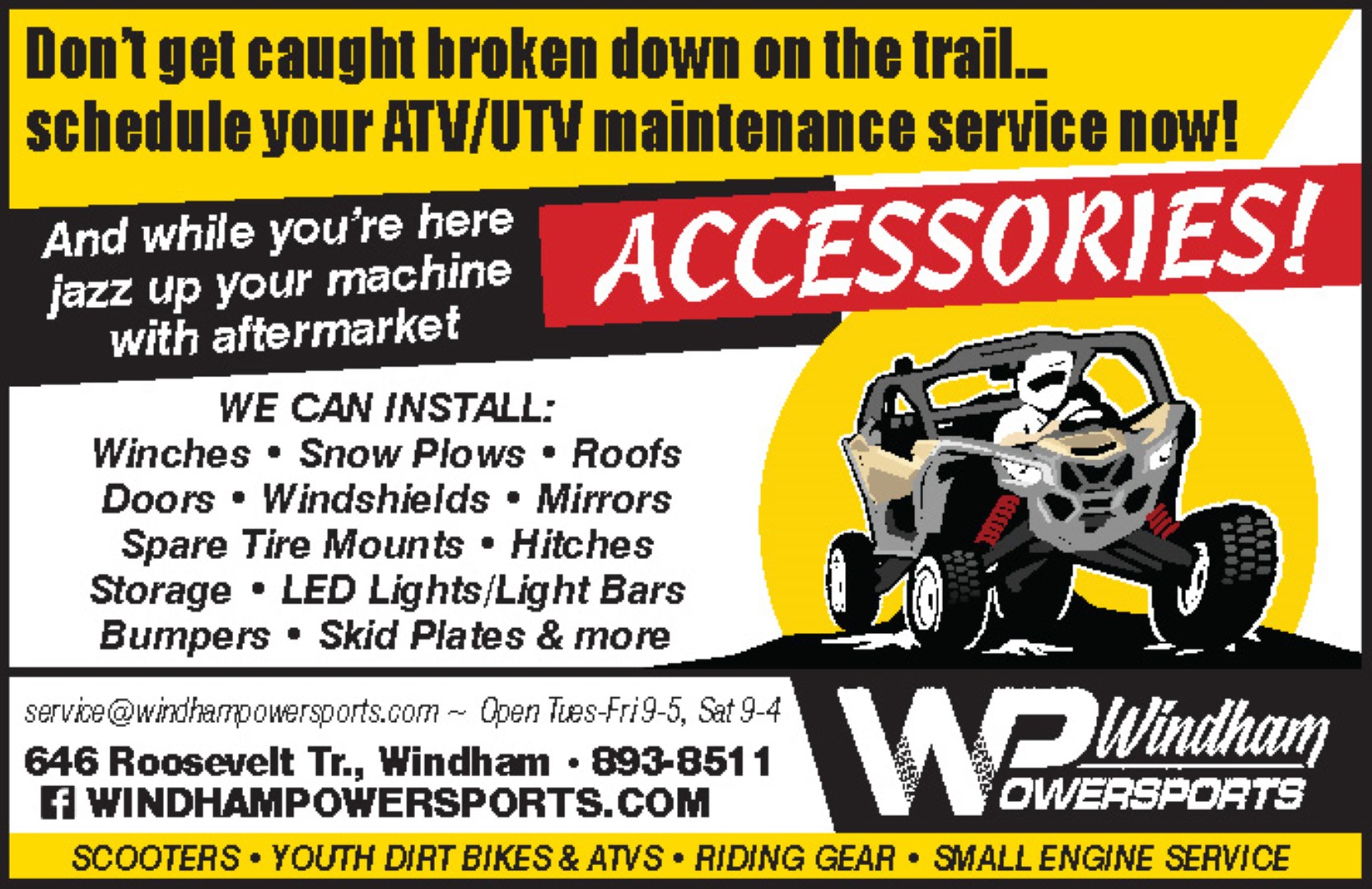 Baseball
Coach Cody Dube
Alex "Bob" Wing, junior – Wing had a couple of solid plays plus a hit that later resulted in Windham tying the game with Sacopee Valley during a preseason game. He's definitely a player to watch.
Pete Peterson, senior– Peterson was first to pitch in the Sacopee Valley scrimmage and threw the ball well over the plate. He's going to make it hard for batters this season.
Windham Baseball is home against Marshwood on April 30.
Boys Tennis
Coach Garry Stone
Will Searway and Dakota Thompson, seniors – Players who have devoted this much time to a sport over their high school careers are worth watching as the season begins and progresses. A doubles team, they were important in shutting out opponent Kennebunk last year.
Boys' tennis is home against Kennebunk on April 27.
Girls Tennis
Coach Katy Dresnok
Alyssa Conley, sophomore– Conley helped propel Windham to an end-of-season win against Cheverus last year when she shut out her opponent 6-0, 6-0. Conley's strength can only help Windham this season.
Lauren DeLuca, senior– Half of a doubles team, DeLuca helped Windham shut out Biddeford in the Class A South opening round last year. With this being her final season, I look forward to seeing what she'll do.
Girls' tennis is home against Thornton Academy on April 29.
Boys Track
Coach Paula Pock
Connor Langstaff, junior – Langstaff consistently puts up good numbers and breaks personal records. At States last year, he placed seventh in the 300-meter hurdles and seventh in the high jump.
Will Stewart, senior – In indoor track, Stewart finished the 55-meter dash with a time of 7.17 seconds. He also finished second in the 200-meter with a time of 25.26 seconds; he will only continue to succeed.
Girls Track
Coach Jeff Riddle
Stella Inman, senior– Inman came very close to breaking the school shotput record during indoor track and plans to beat it this season. She also became a shotput state champion when she threw a distance of 37-10.75 feet.
Khalysa Hammith, sophomore– Hammith is lightning-fast on the track and qualified for four state events last year. I think she'll keep that speed up this season.
Outdoor Track begins on April 28 with home meets against Noble and Portland. <