Windham High sophomore Jaydn Kimball wallops a three-run
homer during a Class A South first-round softball playoff
game against Falmouth on Tuesday, June 7 at Windham High
School. Windham won, 11-0 and now advance in the playoffs.
PHOTO BY JENNY PICKETT
By Matt Pascarella
In the Class A South first-round playoff game, No. 1 Windham took on No. 16 Falmouth at Windham on Tuesday, June 7 and although the bats were booming for Windham, it was sophomore Jaydn Kimball's three-run homer in the bottom of the fifth inning that ended the game early and propelled the Lady Eagles to an 11-0 victory.
Windham put runs on the scoreboard every inning but one, with strong defense. Sophomore Brooke Gerry was in the pitcher's circle and kept Falmouth to a one-hit game. Gerry had 11 strikeouts and zero walks over five innings.
"Falmouth came in last year and beat a tough team, so I didn't want to look past them; any team in this league can go out and beat anybody on any given day," said Windham varsity softball coach Fred Wilcox. "We just wanted to come into this game and play the way we've been playing for the last 10 games or so."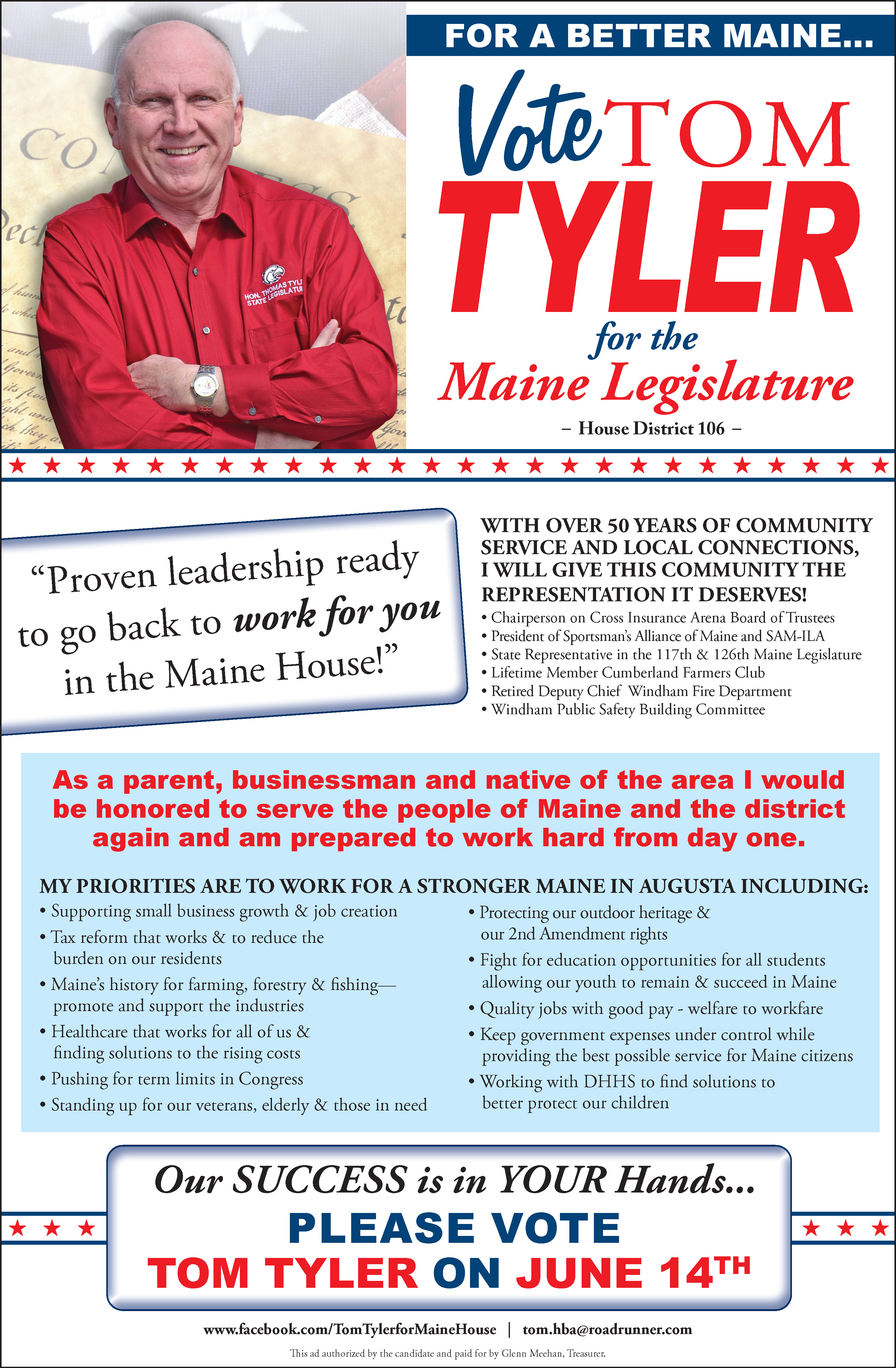 Wilcox said Gerry is throwing really well and the team is getting key hits from players up and down the lineup.
Windham got things going when Gerry singled and junior Ella Wilcox doubled. Gerry scored.
Windham freshman Stella Jarvais singled to left field. A sacrifice fly from Kimball and Wilcox scored.
Jarvais said Windham players do a great job of knowing their roles on the team and manufacturing enough runs.
In the second inning, Windham senior Kelsey Gerry hit a ground ball and reached second on an error. This drove in Jarvais who had singled earlier.
Windham junior Hannah Heanssler singled on a pop fly to left field; two runs scored.
In the fourth inning Windham freshman Addison Leger singled to center field; two runs scored.
Windham led 8-0 in the bottom of the fifth inning. Wilcox walked, then Jarvais singled. Kimball homered on a fly ball to center, easily clearing the fence.
"I've been struggling recently [at the plate] and I know my team relies on me," said Kimball. "I went into today thinking about them and playing for them and not myself; being selfless at the plate and getting my pitch."
Kimball said as a team, they've come together so well, even though they had low energy during this game with not a lot of talking on the field or from the dugout. However, that shows what they can do with high energy if they put 11 runs up with low energy. <