Sophomore Brooke Gerry is the first Windham High softball
player to win the 'Gatorade Maine Softball Player of the Year'
Award, reserved for the state's top player.
PHOTO BY MATT PASCARELLA
By Matt Pascarella
Ever since sophomore Brooke Gerry stepped on the Windham varsity softball field as a freshman, she stood out. She's an impressive pitcher who helped take the varsity team to the regional finals in 2021 and in 2022.
On Thursday, June 9, Gerry was chosen as the 2021-2022 "Gatorade Maine Softball Player of the Year" an honor reserved only for the nation's best high school athletes. She is the first softball player to be chosen from Windham High School.
Gerry led the Windham Lady Eagles varsity softball team to a 13-2 season end. As of June 11, Gerry had struck out 263 batters with only 35 walks this season, including playoff games. At the plate, her average is .554 with 46 hits and 40 runs scored.
"It meant a lot," said Gerry. "It showed that all my hard work has finally paid off and other people are acknowledging it."
The "Gatorade Maine Softball Player of the Year" recognizes outstanding achievements in athletics, academics as well as demonstration of model character as an individual, on and off the field.
While it's nice for Gerry to be named best in the state, she credited her teammates and coaches who were there to back her up and helped her get to where she received this honor.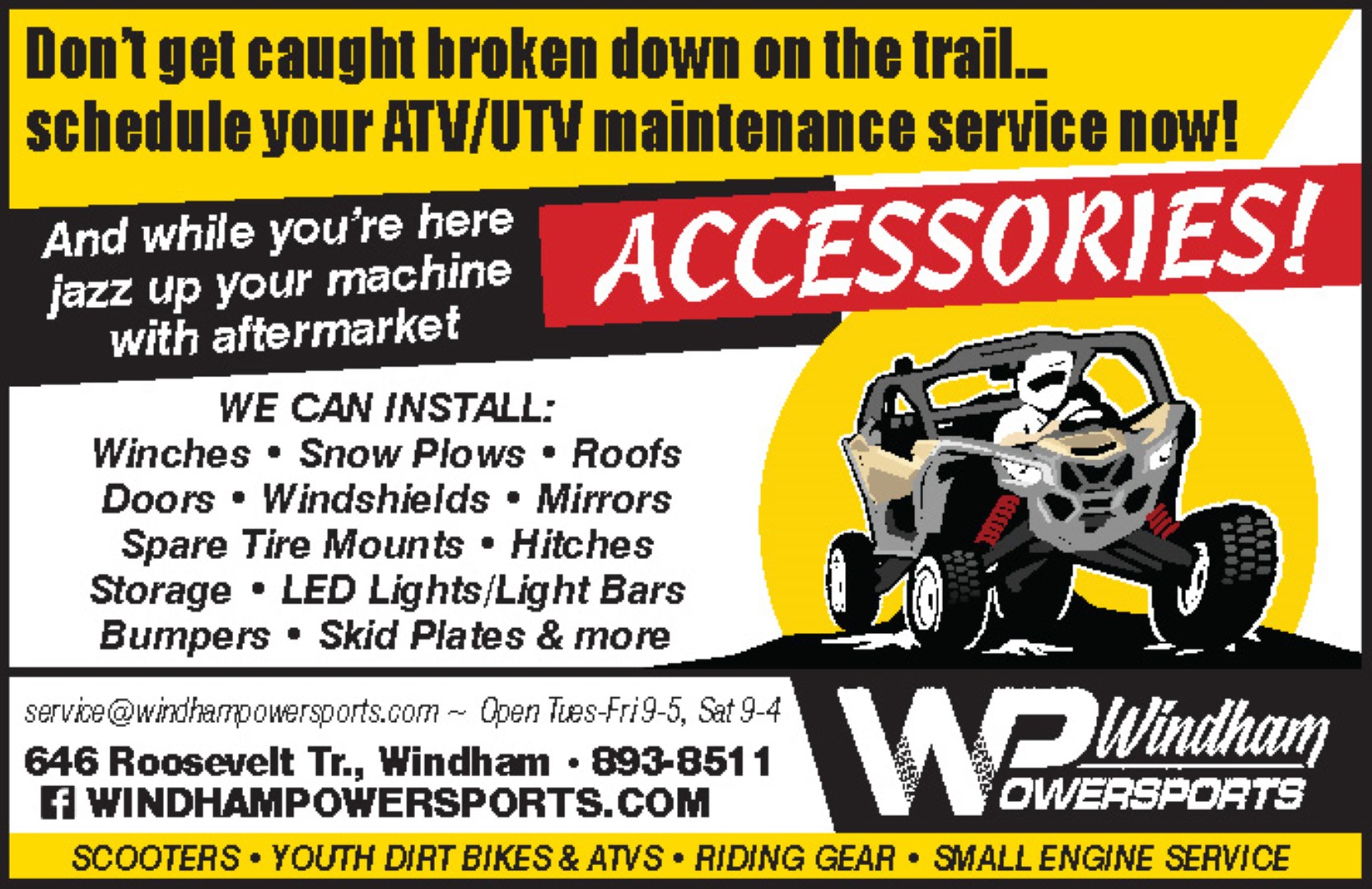 "She is such a hard-working kid, said Windham junior and teammate Ella Wilcox, who has played softball with Gerry for several years. "She is a great person and a great teammate. She's always supportive and has your back – keeps you going when you're down."

Ella Wilcox said Gerry has dominated this year. She goes out there and plays for everyone on the team, not for herself.

Gerry started playing softball around age 4 or 5 and began pitching at 6. She said from then on, she continued and has progressed heavily. Softball is her place for whenever she's feeling down; one of the best places she can be.

"Right from her freshman year she came in throwing hard, had great accuracy and was a fierce competitor on both sides of the ball," said Windham varsity softball coach Fred Wilcox. "She has a high softball IQ. Her work ethic is contagious, and she showed strong leadership skills. She has a great presence in the circle and is very diverse at the plate."

Gerry volunteered for the Special Olympics as a track and field coach, and this was her first year as a youth clinic softball coach. She said connecting with the kids was really amazing.

"From a coach's perspective, Brooke is always very respectful," said her New England Elite 18U Gold Demmons coach Travis Demmons. "She respects her coaches, her teammates, her opponents and the umpires. She's human so she gets frustrated, but more times than not, she handles any issues in the appropriate manner and is always classy - win or lose."

Demmons said as a teammate Gerry is always one of the loudest for her team. Even during travel ball, when she is competing for innings with teammates, she's respectful and supportive of her team.

"

Brooke is a person who has high standards for herself," said Windham assistant varsity softball coach Raquel Gerry. "Her work ethic is second to none. When she sets goals for herself, whether it be on the field or in the classroom, she works incredibly hard to attain those goals. Her perseverance and work ethic make her a fit for the "Player of the Year" award. I'm excited to see what the rest of her high school career, and her dream of playing at a higher level, holds for her."

In these high-profile playoff games, Brooke Gerry deals with the pressure by reminding herself to breathe, and execute, taking it one pitch at a time.

Coach Wilcox said Brooke Gerry is beyond her years in talent level and skill. He's extremely proud of her and happy she's been recognized for this award.

Through Gatorade's "Play It Forward" program, Brooke Gerry will have the opportunity to donate $1,000 to an organization of her choice. She will probably donate to the Special Olympics because it had a positive impact on her and its players and participants. <