By Matt Pascarella
After reining victorious in the semifinal playoff round with a 5-2 win over Cape Elizabeth, the junior varsity Windham/Westbrook/Bonny Eagle/Sacopee Valley Trail Blazers stepped onto the ice on Thursday, March 2 at the Casco Bay Ice Arena in Falmouth ready to go head-to-head against the Mount Ararat/Lisbon/Morse/Hyde Eagles in the Wakelin Cup Championship game. Unfortunately, the Trail Blazers weren't able to catch up in time and lost, 3-1 at the final buzzer.
Windham JV junior Trail Blazer John Ulmer goes after the
puck at the Casco Bay Ice Arena in Falmouth in the Wakelin
Cup Championship game on Thursday, March 2 against
Mount Ararat/Lisbon/Morse/Hyde.
PHOTO BY MATT PASCARELLA
"We wanted to win; I think we had a good group of kids that could win," said JV Trail Blazer assistant coach Mike Fothergill. "What killed us was the penalties, too many penalties – and now we're wasting energy on penalties and trying to recoup from all that. When you're in the box that much, it's going to hurt you."
Fothergill said aside from penalties, the team played great. They battled, skated hard and were right on top of pucks.
After both teams went scoreless in the first period, Mount Ararat/Lisbon/Morse/Hyde scored two goals on power plays and then one more goal with roughly four minutes left in the second period. After two periods, they led 3-0.
The game was not over though; less than two minutes into the third period, Windham junior Tobias Perkins fired a shot that found the back of the net.
He said he was forechecking hard, went to get a shot, got the rebound and then his shot hit the bottom of the crossbar and went right into the net.
According to Perkins, the Trail Blazers hustled, forechecked, backchecked and went after rebounds, but didn't come out as hard as they could. He said one thing that might have turned the tables was more shots on net and better passing. All in all, he said it was a good season and the boys played well.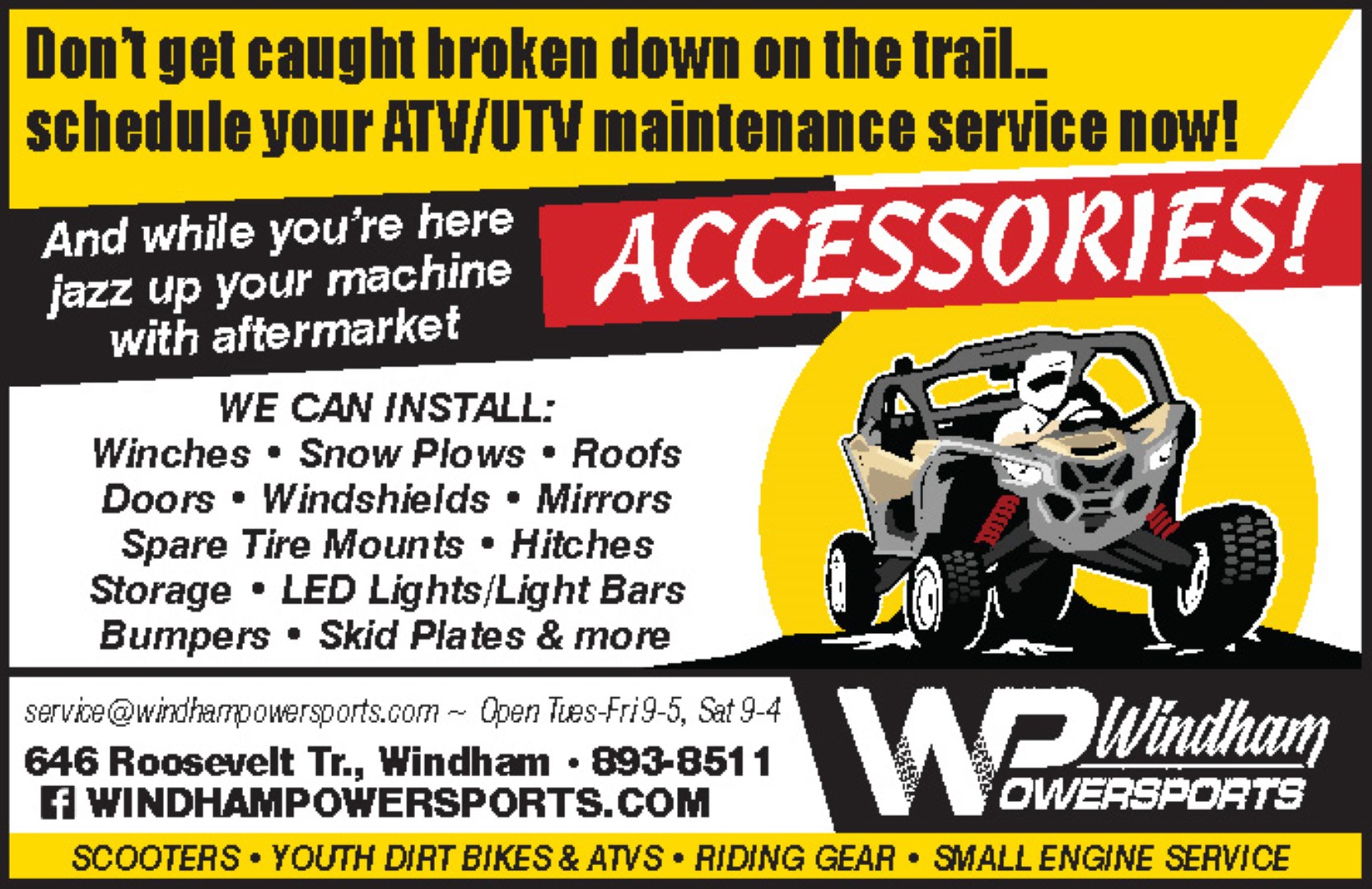 Goalie and Windham junior Jake Marston said he felt good going into this game. While the Trail Blazers had a lot of shots on net, they were pretty high – if they had hit the net more, the game may have been different.
Marston said morale dipped a little for him after that second goal; he said he should have been able to block that one. He fought hard until the end.
"We had some really good movement throughout the game, a lot of good defensive work in front, we just let some plays get by us," said Windham junior John Ulmer.
The Trail Blazer coaching staff is proud of everyone. The entire team worked hard for them. They did everything asked of them and put in a great effort. <