By Matt Pascarella

In the first meet of the season, the Windham Middle School indoor track and field team went up against Westbrook and King Middle Schools at the Portland Expo on Saturday, March 11.
Windham seventh grader Renner Gerrity soars over the
hurdles during Windham Middle School's indoor track
and field meet against King and Westbrook on Saturday,
March 11 at the Portland Expo.
PHOTO BY MATT PASCARELLA
Windham showed they have what it takes to compete as the boys and girls both finished second. The boys had a score of 80 and the girls had a score of 81.
Girls

"I think things went really well; we're working well together as a team," said Windham eighth grader Caroline Cunningham. I think we all did a good job working on our form today."
Cunningham finished first in the 300-yard dash with a time of 49.5 seconds.
Seventh grader Morgan Clark finished first in the open 1 mile run with a 6:34.4-minute time. Eighth grader Megan Little finished fourth with a 7:27.2 time.
Little said she kept a steady pace. She has a positive outlook for the season and thinks the team will be better than last season because they have a lot of strong runners.
In the junior 40-yard dash, sixth grader Cadence Penley finished second with a time of 6.6. She finished fourth in the 440 with a 1:31.3 time.
Seventh grader Jennifer Schwarz finished first in the intermediate shot put with a distance of 22 feet.
In the senior shot put, eighth grader Shailyn Farwell finished second with a 26-foot distance.
Windham came in first in the intermediate 560-yard relay with a 1:24.7 time.
"All I expect is the athletes do the best they can," said WMS girls' indoor track and field coach Jason Lanoie. "As long as they try, that's all that we care about. The sportsmanship was awesome they all cheered for everybody, and I love it when that happens."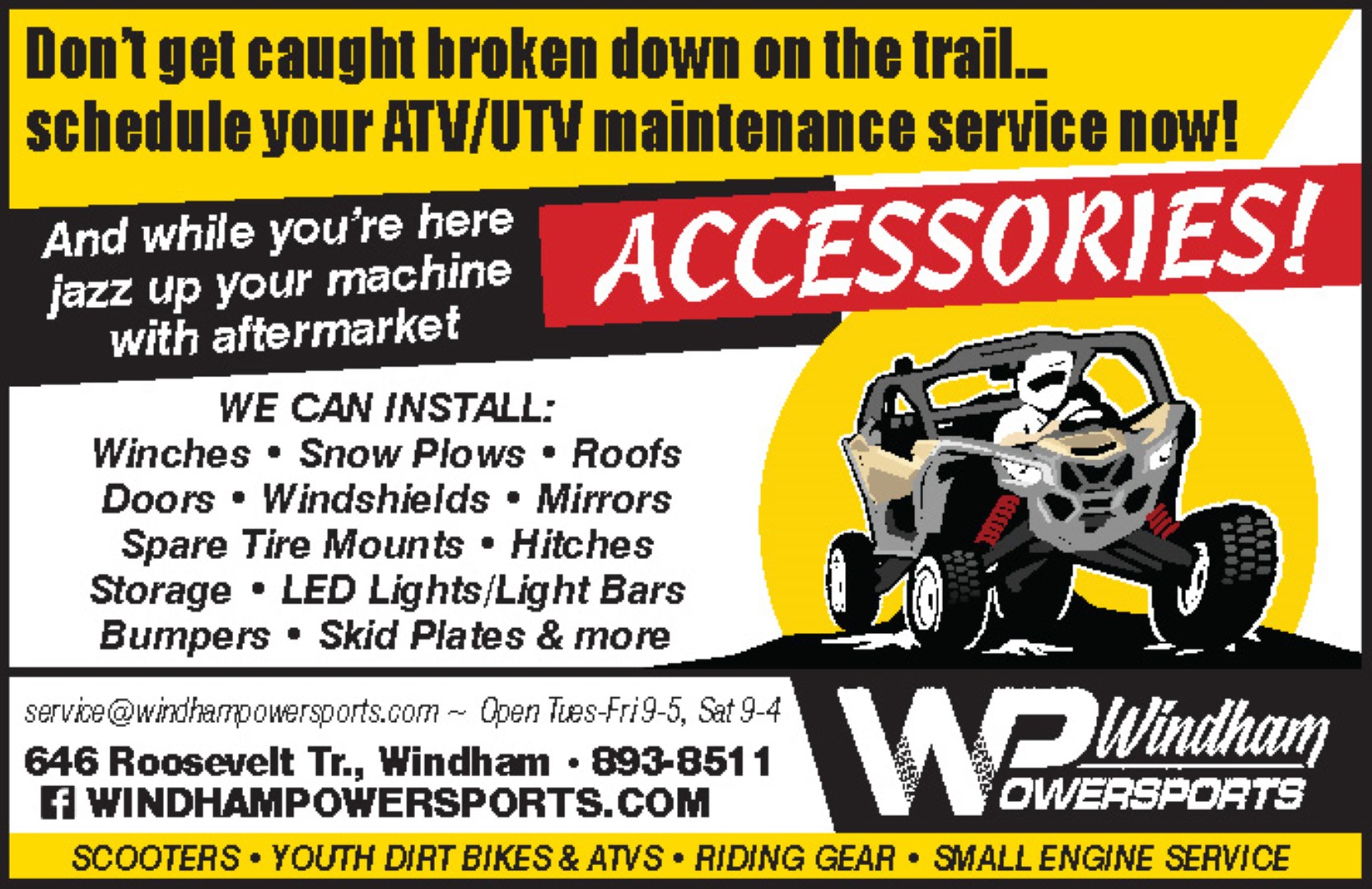 Boys

Seventh grader Liam Jorgensen finished first in the intermediate 40-yard dash with a time of 6.2.
Seventh grader Adam Slomcynski fished first in the intermediate 440 with a time of 1:17.8.
Sixth grader Liam Sanborn finished first in the junior shot put with a distance of 19-06.00.
In the senior 240-dash, eighth grader Zach Downs finished second with a 39.7 time.
Sixth grader Landyn Crossman finished second in the junior 40 dash with a time of 6.2. He also finished second in the senior 440 and junior 150 with 23.1 times in both events.
Crossman said the team did really good. Their form has improved, and they did a great job staying focused.
In the open 1 mile run, eighth grader Mason Bragdon finished third with a 6:20.5 time.
Seventh grader Renner Gerrity finished third in the 45-yard hurdles with an 8.1 time.
Gerrity said it went well with hurdles and relay. He liked the atmosphere and said he is looking forward to doing more relays and getting better at high jump.

"They did a lot better than I was expecting performance-wise," said WMS boys' indoor track and field coach Dan Flaherty. "There's a lot of potential on this team. My main concern is that they are steadily progressing throughout the season and if they win, that's an added bonus, my thing is they are working hard and competing." <