i

n week six of an eight game season the Windham Eagles (3-2) faced off against another non-conference rival, the unbeaten Bonny Eagle Scots (5-0) hoping to continue their winning ways following last week's 27-6 convincing victory over the Edward Little Eddies. The near capacity in attendance was a telltale sign it was the last home game of the season.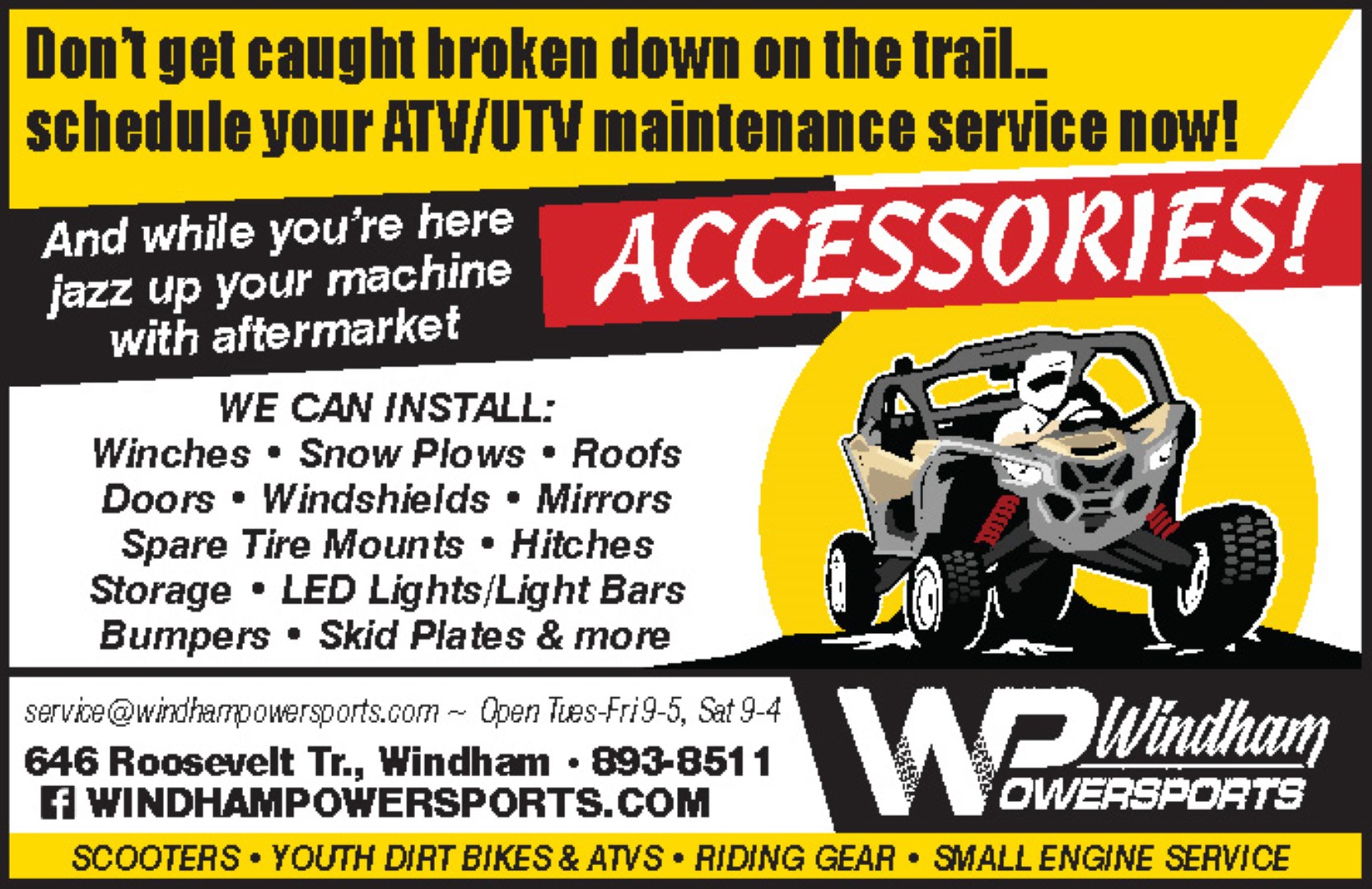 Playing against an undefeated team can be intimidating. Pre-game preparation for such a task can be the difference between winning and losing. Diffusing the mindset of players about the challenge of facing an undefeated team however is what makes coaching challenging. "Our confidence level is pretty good," stated Eagles head coach Matt Perkins before the game. Is it different when playing an undefeated team? Not according to Perkins. "It's key points, and things we anticipate and what they did before us and staying focused on the moment," he continued.
The game started with Windham's first possession taking them down to the Scots 28-yard line where on fourth down and six they decided to go for it. They came up short, but did manage to eat up four minutes off the clock.
The Scots however would have better success. Their opening drive would yield the game's first score. A 6-yard rushing touchdown by running back Alex Sprague and a failed two point conversion made the score 6-0.
The second quarter would not go any easier for the Eagles. With 9:11 remaining the Scots would strike again. Running back Cam Theberge took the ball in from the six. Another attempt at a 2-point conversion, this one hindered by penalties, would back them up leaving no choice but to go for what would end up being a failed extra point; two possessions, two scores. The result from missed tackles and assignments, the Eagles now trailed 12-0.
Windham however would successfully mount an impressive drive, scoring on their next possession fueled by a 28-yard pass from quarterback Desmond Leslie to Blake Houser. Another perfect throw from Leslie would find Houser in the end zone. With 8:02 left the Eagles had reduced the Scots lead and now only trailed 12-7. This did not last for long. Running back Sprague and quarterback Day provided two more rushing touchdowns for the Scots and at the half led 24-7.
At the half coach Perkins told his players "We have to fix some things, tighten up certain areas of our game." Down just two scores at the half it could have been worse, could have been better. "The score could have been closer. We had a chance when the Scot's fumbled and we tried to pick it up instead of falling on it," explained Perkins.
Both defenses showed up for the third quarter as neither team would score. Early in the fourth quarter the Eagles stopped the powerful Scot's offense forcing them into a three and out. With the ensuing punt they mounted a drive to the Scot's 13-yard line. Three attempts to reach the end zone would prove unsuccessful, but the Eagles walked away with a field goal. The score was 24-10.
The Scot's would score with 11 minutes to go in the game on a 30-yard connection from Day to Keith Hoffses and again three minutes later when Day took it in on a keeper from Windham's 22. Eating up most of the clock gave the Eagles little time to mount any kind of successful comeback and the game ended in a 38-10 loss.
"They (Scot's) have a good balanced attack. The kids played hard and battled to the end. We didn't do our job and it caught up to us. It's a learning process," Perkins said. About the teams overall performance Perkins continued, "But, yeah, there was a lot of missed tackles. We have to do a better job. I thought we moved the ball well in the first half. We didn't help ourselves on defense. We had a hard time doing the right thing." He told his players afterwards "you've got two choices. When you play great teams you can either walk away or pout about it or you can say great, this is what we got. We can get better."
Windham's next contest will be away against the Oxford Hills/Buckfield Vikings (3-3) Game time is 7 p.m.