By Matt Pascarella
The Windham varsity and junior varsity volleyball teams played their final home games of the season on Saturday, April 10 against Cape Elizabeth; but Cape secured a 3-0 win over Windham's varsity squad and beat the Lady Eagles' JV team, 2-0.
It was also senior night where Alexis Budroe, Lydia Budroe, Ellen Files, Rebecca Huff, Mollie Simonson and Meghan Connolly were all presented with a small gift to thank them and their parents for their years of dedication to Windham sports.
Windham senior Lydia Budroe fires the ball back over the net
during Windham's final home varsity volleyball game of the
season against Cape Elizabeth on Saturday, April 10.
PHOTO BY MATT PASCARELLA

Varsity
In the first game, Cape took an early lead. It didn't take Windham long to get on the scoreboard. The Lady Eagles fought as they made a comeback and got closer to Cape. Windham had great volleys and blocks as they kept their eyes on the ball. Cape pulled away and soon had game point. Windham held them off for a short time but lost 25-15.
In game two, Files had a nice block and Lydia Budroe rocketed the ball over the net several times. It was a close game. The Lady Eagles showed Cape they were worthy contenders. This exciting game had a lot of hustle and Windham rallied, but lost this one to Cape, 25-9.
Windham continued to fight hard and gave it their all in game three. Cape had an early lead. Windham played smart, communicated and kept up their intensity. Despite their 25-6 loss, Windham showed Cape the Lady Eagles had what it took.

Windham coach Chuck Fleck said Windham can hold their own with tough teams.

"Once they (Windham) are able to ignite that spark then there will be no stopping them," he said.

Fleck said they are always improving.

"I think we could have played together better, but I think we did overall really well ... we're always going to play our hardest no matter what," said Windham captain and senior Connolly.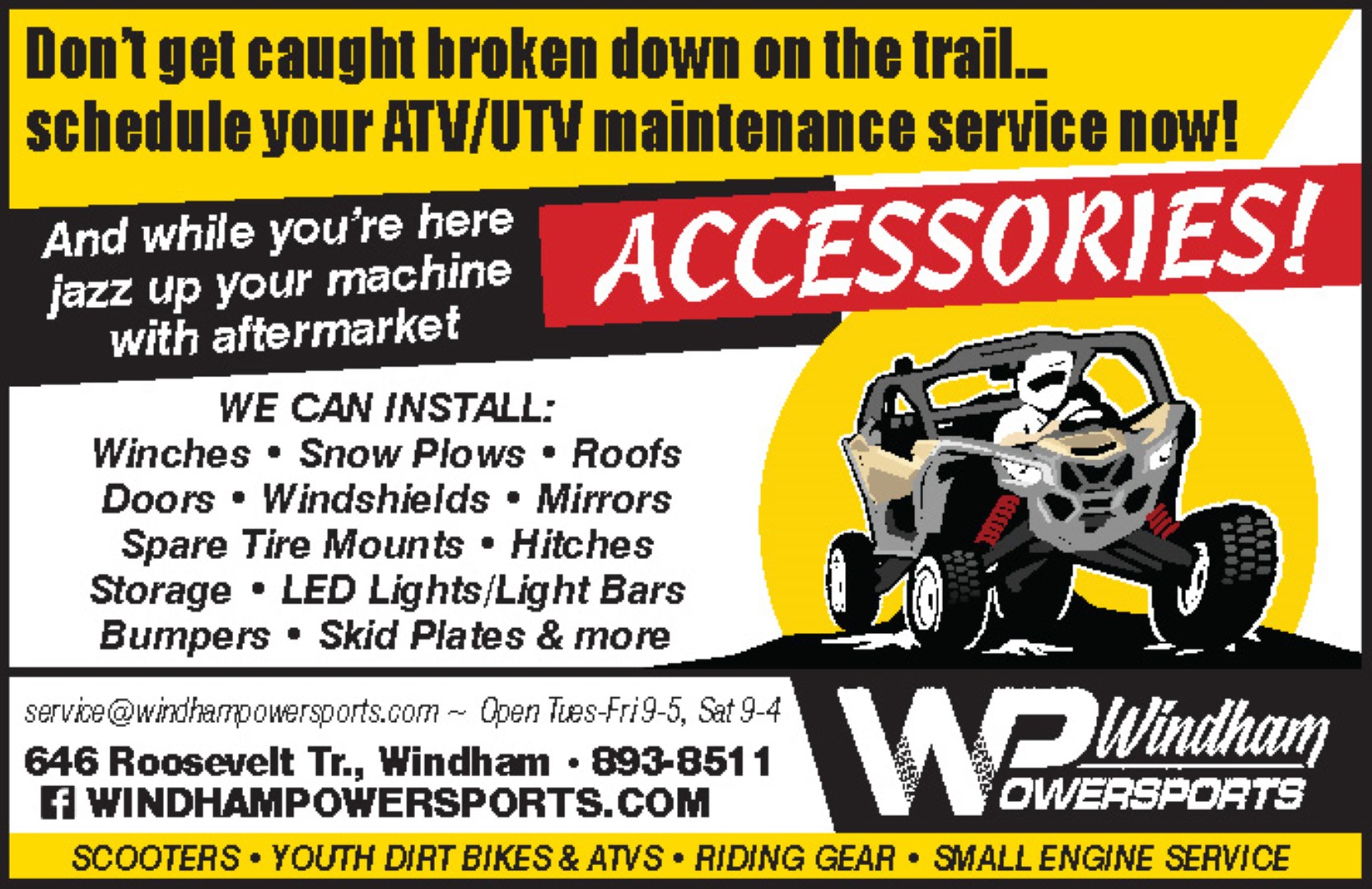 JV
It was a close match to start. The JV Lady Eagles worked hard with nice volleys. Although Cape pulled away a little, Windham captain and freshman Lilly McLean scored several points and Windham soon began to gain on Cape. Windham sophomore Daphne Cyr got the ball just over the net to put more points on the scoreboard for Windham. Cape continued their lead and took this game 25-11.
The Lady Eagles had an early lead in game two. Cape tied the game at eight. Windham put in a strong effort and had nice teamwork as they closed in on their opponent. Windham fought hard, and while this game was closer, Cape got the 25-17 win.
Freshman and captain McLean said they did really well as a team. She said Cape came at them hard, but the JV team did their best to come at them even harder.
"We stuck in it longer in the second set," said Windham coach Chris Cloutier. "We spend a lot of time on rotations and positions and where to be on the floor and they showed me today that they've grasped onto a lot of that." <