Windham sophomore Abby Cochrane returns a volley from
Scarborough during a prep volleyball match at Windham
High School on Monday, March 29.
PHOTO BY MATT PASCARELLA

By Matt Pascarella
The varsity and junior varsity Lady Eagles volleyball teams took on Scarborough on Monday, March 29 at home and despite falling 3-0, they showed Scarborough they had the hustle it took to compete.
Windham's JV squad fell 2-0, but not before they left it all on the court as well against Scarborough.
Varsity
The Lady Eagles started strong with excellent returns and volleys. Scarborough took the lead early on in the first match. Windham wasn't far behind and did not let up as they showed the Red Storm they had come to play. At the end of the first match, Scarborough won 25-11.
In match two, there was no lack of force on Windham's side of the net. The Lady Eagles played strong and smart. Windham was not far behind early on. Senior and captain Ellen Files blocked the ball, got it just over the net and gave Windham the point. Scarborough pulled away to win 25-8.
Match three was different. Windham was close with the Red Storm early on and soon tied the game. It was neck and neck. Then tied again; the Lady Eagles were ahead. The game was tied at 14. Windham had nice blocks as they stayed right there with Scarborough. Windham pulled away. The game remained very close. Windham had match point; the game was then tied at 24. The winner must win by two and then it was tied at 25. Scarborough just barely got by 27-25 and got the win.
"We hung with them the second match and it just pushed us to want more the third. It pushed more than we had before ... I'm super proud of us," said Files. She said that it was the best they've played all season.
Windham coach Chuck Fleck said he felt the motivation and intensity in match three. The team is continuing to improve every day and he said eventually they'll come out on top.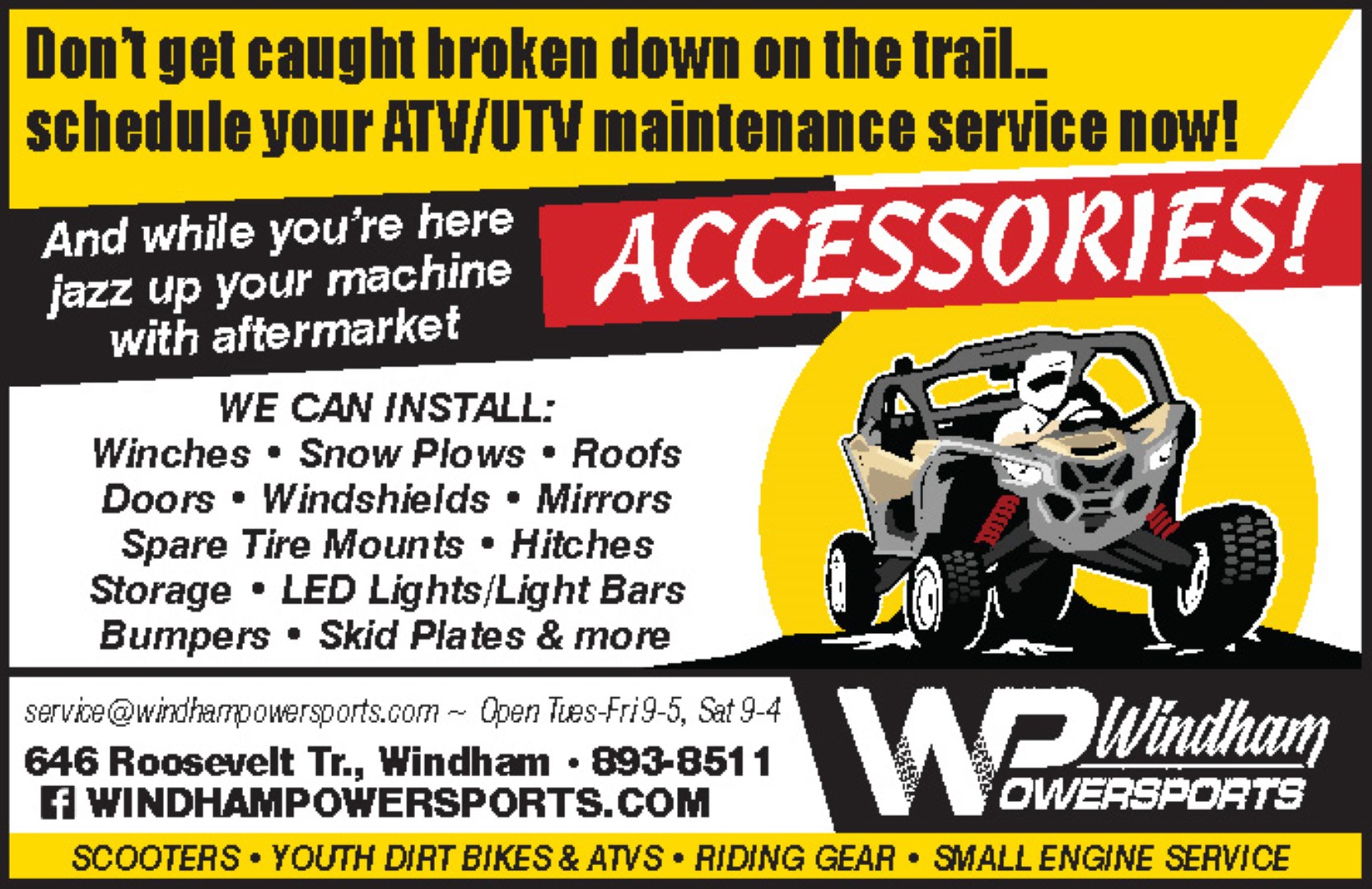 JV
Scarborough took an early lead. Windham returned volleys, but Scarborough pulled away. The Lady Eagles had high energy on the court and worked hard to turn things around, but Scarborough got the 25-3 win.
In match two, Windham's effort was there from the start. Sophomore Ashlynn Moorehead served Scarborough a volley they couldn't return. Windham wasn't far behind, although Scarborough eventually took a larger lead. Windham had strong volleys and played well, but Scarborough won 25-7.
"I think they started to grasp where they need to be rotationally," said coach Chris Cloutier. "They started out a little nervous, then they started to come into it a little bit. We just needed to be a little bit more aggressive and talk to each other a little more."
Sophomore Ashlynn Moorehead said she thought that the Windham JV team did great. She said passing, hustling and blocking have all improved since their first game.
According to Moorehead, the team is still working on communication, but they are really learning to trust each other. <