Windham junior Haddon Boyle shows his speed as he makes
it past several Brewer defenders during Windham's game on
Sept, 25 at home against the Brewer Witches. Windham won
the game, 51-0. PHOTO BY MATT PASCARELLA


By Matt Pascarella
The Windham varsity football team continued their winning streak as they scored early and often during game three of the season against the Brewer Witches at home on Saturday, Sept. 25. Windham remained unbeaten at 3-0 with a 51-0 shutout victory over Brewer.
An early touchdown from a pass by senior quarterback Robert 'Will' Ledbetter to junior Max Arbour, got Windham started when Arbour ran it into the end zone. The Eagles started the second quarter with a pass from Ledbetter to junior Alex Yeaton who ran the ball in after a 45-yard strike. Windham crossed the goal line several more times during the game.
Brewer won the toss and decided to receive. The Eagles weren't allowing them many yards and Brewer's opportunities near their end zone were few. Windham's defense took down Brewer often and with force. An incomplete pass by Brewer and now it's first and 10 Windham.
After Arbour's touchdown in the first quarter, Windham went for the two-point conversion, and it's 8-0. This touchdown turned up the dial on Windham's already high energy. They remained ready to get it done against Brewer for the rest of the game.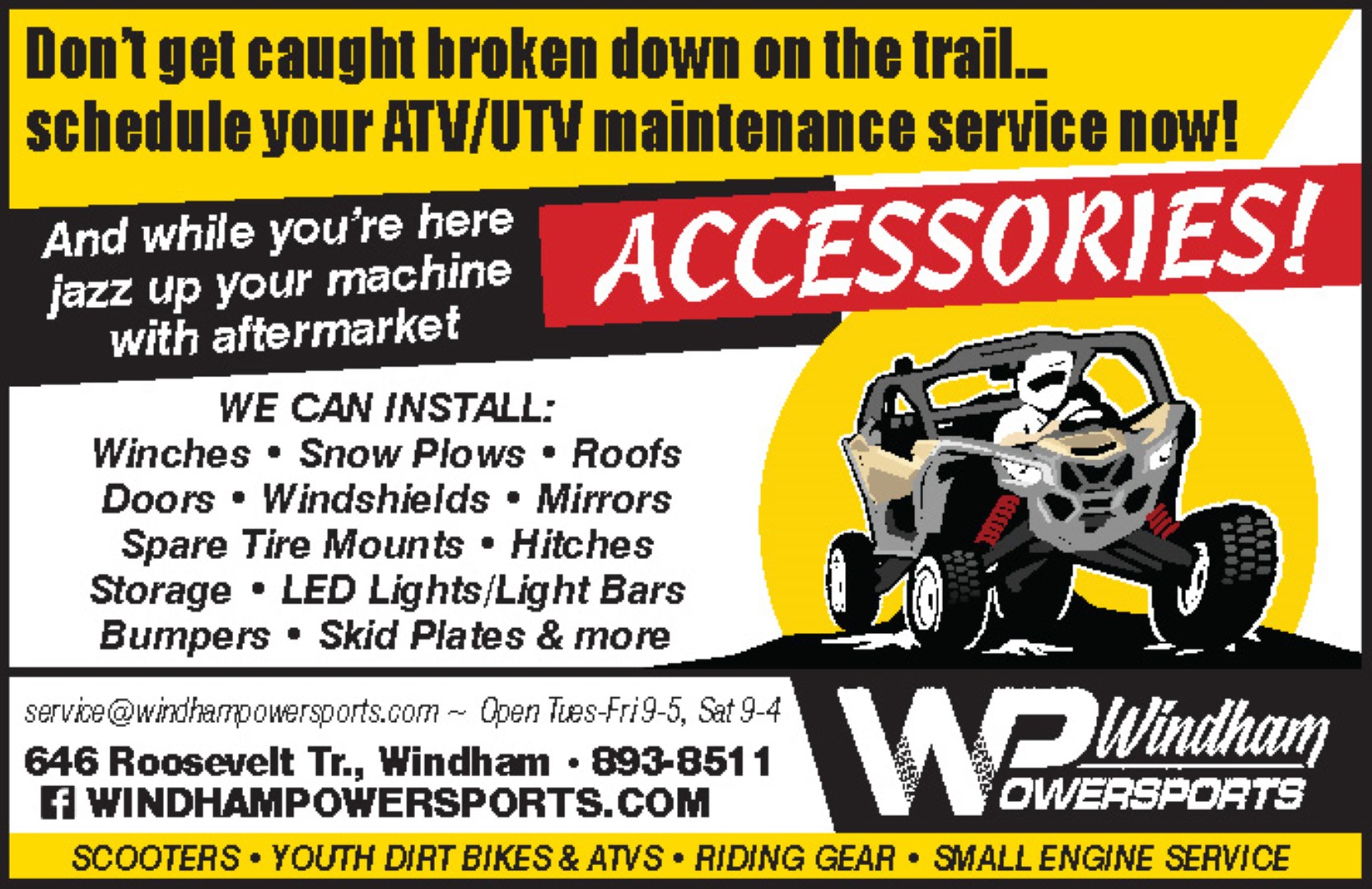 "We had to start early," said Arbour. "We had to come out strong and that's what we did."
Windham senior Nick Garrison scored a touchdown before the end of the first quarter. Windham went for the two-point conversion and succeeded.
After Yeaton's touchdown in the second quarter, Windham junior Jordan Bridge put the ball through the uprights and Windham led 23-0.
Whenever it was Brewer's turn to gain some yardage, Windham barely allowed it. Brewer could not get by Windham's defense.
In the second quarter, it was second and seven, Windham possession, from the Brewer 34-yard-line. Then, first and goal. Windham junior Haddon Boyle scored a touchdown.
There were 10 seconds left in the half, and it was second and goal from just inside the one-yard-line; Windham senior Tate Chork got the touchdown at the buzzer. The Eagles led 37-0 at the half.
Yeaton scored another touchdown in the third quarter.
Windham's defense only got stronger as Brewer made little progress.
Windham sophomore Dan Mitchell made it into the end zone less than two minutes into the start of the fourth quarter.
"We weren't sure what [Brewer] would come in offensively ... we had to make adjustments on the fly," said Windham varsity football coach Matt Perkins. "We talked all week about teams who change their offense week to week, what you've got to do."
Perkins said teams are going to give you wrinkles each week and you've got to be ready to adapt. He said everybody got in the game and was pleased with how Windham did.
Six of Ledbetter's nine passes were completed for 150 yards. Boyle had 16 carries and 86 yards rushing.
On defense, lead tacklers were Windham senior Jason Scott and Chork, both with three tackles. <