By Matt Pascarella
The girls' cross-country team participated in and won the opportunity to advance as a team to the state championship after their placement in the state regional event on Saturday, October 20 at Twin Brooks in Cumberland.
Before winning the opportunity to advance to the state cross country championship, the journey to obtain this goal (or Fight for It! as the team sweatshirts say) began the previous year at the cross-country regional meet. Windham lost the opportunity to compete as a team in the 2017 state championship race. Coach Jeff Riddle decided to offer a cross country preseason summer training program and the athletes responded well.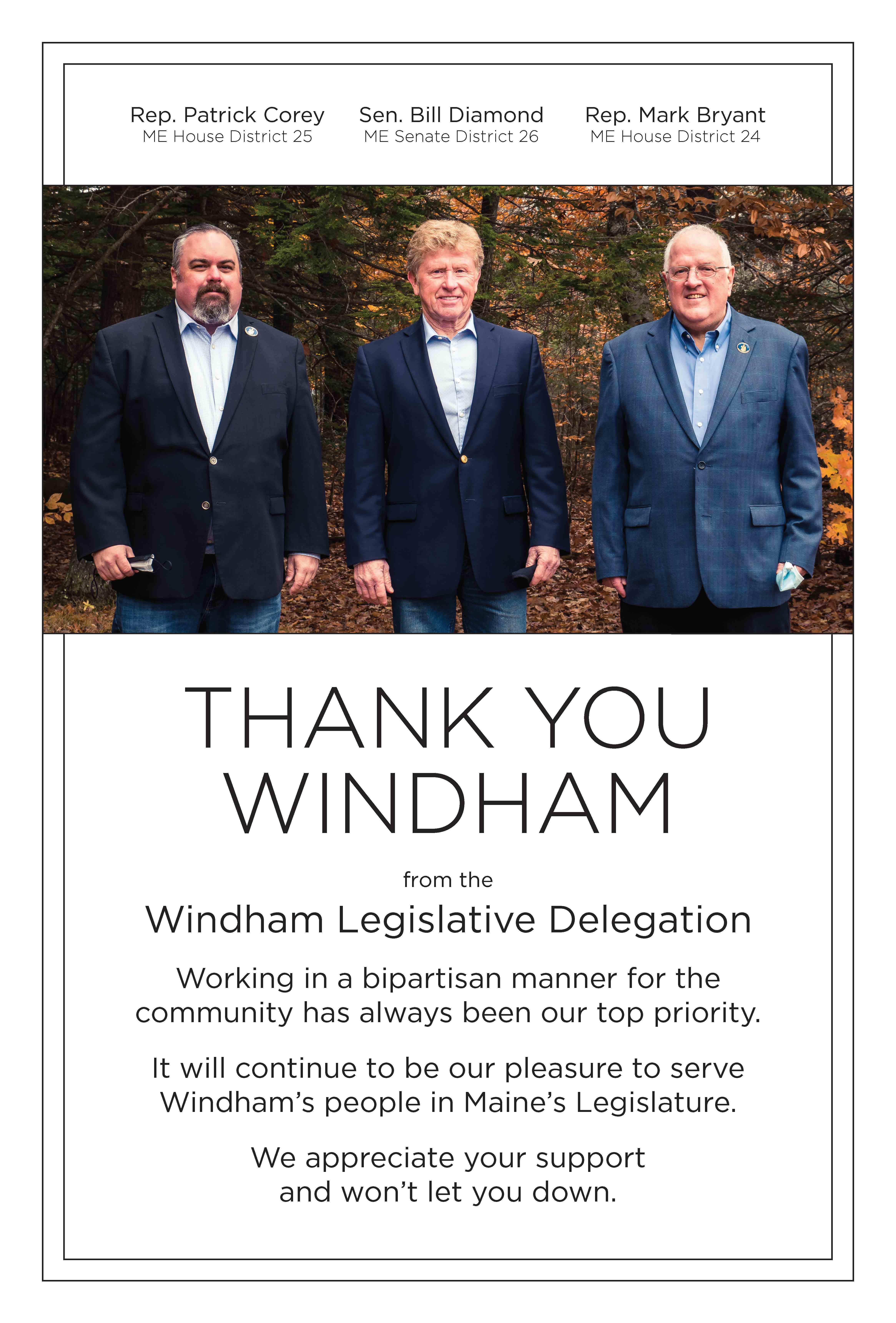 In late June 2018 when Riddle and assistant cross-country coach and Windham High School and University of Southern Maine cross country alumni Cianne Plummer hosted a month-long cross-country summer training camp that offered opportunities each week for the runners to train; training wasn't only running, but swimming and biking as well.
The goal was to build endurance, muscle and grit involving rollers and versa loop bands, like physical therapists use, to build and sustain muscle strength to outwit the stress of the sport on a body and prevent injury.
"It" paid off at the state regional class A event last Saturday when the girls came in the top 56th place and above out of over 120 runners in the Class A race.
"There is nothing more that I could have asked for my senior year and I am so proud of each and every girl on our team," exclaimed Senior Team Captain, Morgan Colangelo.
Junior lead runner, Hailey Applebee expressed, "
Not only is it a team, but it is a family. I could not be prouder of our team and how much everyone has progressed through the season. I am beyond excited for one final push...and I look forward to what is in our future. We couldn't have done it without our amazing coaches, teammates, and parents who make everything possible."
The State Championship takes place on Saturday, October 27 at Troy Howard Middle School in Belfast; Class A boys' race at 11a.m. and girls' race at 11:45 a.m.